The successor to Mercedes-Benz's first front-drive compact for America, the 2020 Mercedes-Benz CLA 250 and CLA 250 4MATIC, is finally here. And—no surprise here—it looks like a scaled-down CLS-Class.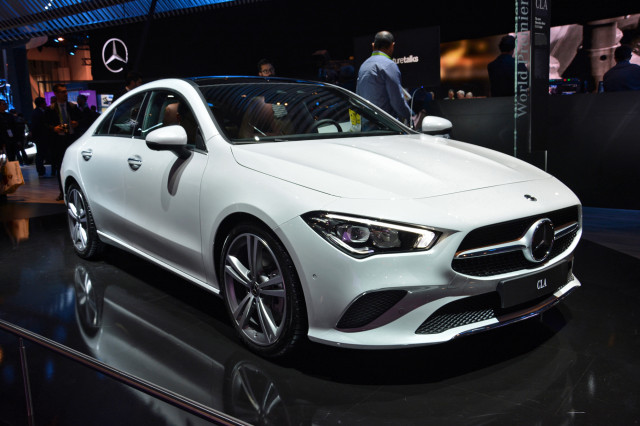 If you've looked at the big CLS, you've pretty much seen the CLA. It has the same low nose and roofline, although the CLA's relatively larger taillights make the back look less heavy. The overhangs are smaller and everything looks more taut. The twin power bulges in the hood hark back to the 300SL Gullwing sports car. Whether you prefer the CLS or the CLA, one thing is undeniable: The new CLA looks far better than the bulbous, stubby outgoing CLA.
There are a number of appealing mechanical changes compared to the similar A-Class. The engine is a version of the 2.0-liter turbocharged inline-4 in the A-Class and the old CLA-Class. This version makes 221 horsepower, a 13-horse increase over the predecessor, and 33 more than in the A-Class. Torque matches the old model, and exceeds the A-Class by 37 pound-feet.
The new CLA-Class will available with either front-or all-wheel-drive, and both come with a seven-speed dual-clutch automatic transmission. Considering the engine's increased power, it should be more exciting than the A-Class, though we hope the transmission is more responsive.
While the A-Class only gets multilink rear suspension on the all-wheel-drive model (the front-drive models with wheels smaller than 19 inches are saddled with a torsion-beam design), all CLA-Class models will have multilink rear suspension. Mercedes also notes that handling should be further improved over the old CLA-Class thanks to a lower center of gravity and front and rear tracks that are wider by 2.5 and 2.2 inches respectively.