The blurry photograph posted on Twitter was striking and unsettling, the Patterson-Gimlin film of car spots. A cloudy day. A rain-darkened highway. And like Bigfoot streaking through the frame, a Ford F-150-Mustang fastback mashup. We had to know more.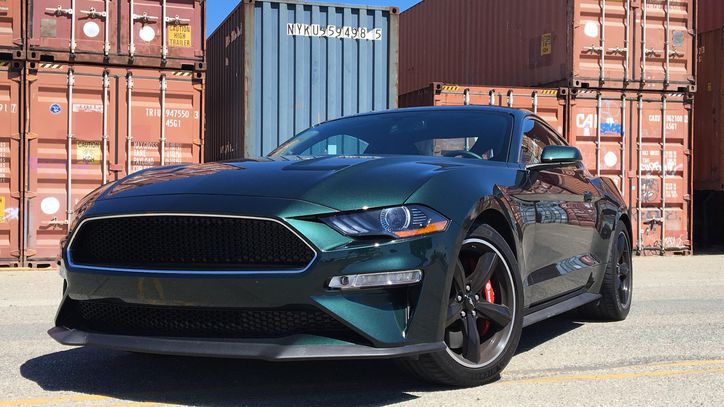 It might look like a one-off build commissioned by the truck's brave and touched owner, destined to become legend on his local roads and beyond. But as we found out, that tapered, louvered roofline—styled after the 1969 Ford Mustang Mach 1—is actually a new production bed cap called the Aero X, and its creators at Michigan Vehicle Solutions are hoping to make fastback pickup trucks the next big thing.
The company is one of those all-purpose automotive outfits that does everything from custom part installations to complete restorations and pretty much everything in between. What it's never been is a manufacturer, which hasn't stopped CEO Rich Oliver from pursuing his vision for a fastback bed cap.
"We looked around and saw the lack of innovation out there," Oliver tells The Drive. "It's time for a different thing from our grandfathers' bed caps. The flat tonneau, the shoebox, all that has run its course."
The Aero X is nothing if not different. Currently available for the 2015+ Ford F-150 in 5 1/2-foot and 6 1/2-foot lengths, the 260-pound fiberglass topper adds a Mustang-inspired sloping roofline and louvered rear window, a lockable clamshell opening for convenient access, and extra options like a built-in sound system. It attaches using the industry-standard bed clamps like any other bed cap, no modifications required, and it starts at $3,995.
It's true that out of any vehicle, the profile of a pickup truck has changed the least over the last century—there's either a box or a bed behind the cab. But it's also true that of any vehicle, the way we use pickup trucks has probably changed the most over that time, going from work tools to everyday drivers. So, okay, maybe there is room to do something different, especially since the weatherproof space essentially turns the bed into a giant trunk.