For the more cynical out there, cause-marketing is just a way of latching onto people's wants for a more fair, equal and forgiving society in order to make more money. Don't worry, we're not naive, we completely understand the thinking behind this cynicism. But, whether the intentions are monetary based or legitimately from the heart, cause-marketing offers business big and small a great chance to make a difference in the world. It offers brands a chance to use their voice and place in the pecking order for good. It is a great way to shed some light on a topic and get people talking about the things that matter.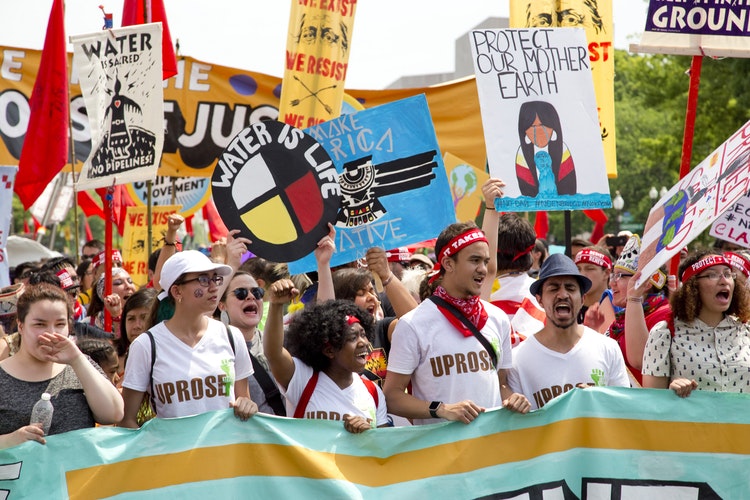 With that in mind, we have pulled together a list of ways cause-marketing has helped and how you can adopt a similar approach to keep the momentum going. No one is too small to play a part, not when it comes to social responsibility.
The Starbucks Red Cup
Thanks to the dodgy tax game they play, Starbucks isn't going to be at the top of anyone's most-trusted brands list. That said, for near enough a decade now, Starbucks has teamed up with RED to raise money for The Global Fund To Fight Aids. But it isn't just the $12 million they raise on this one day a year, it is the conversation a business of this size can start. Yes, from a business point of view, it improves brand loyalty, but it also improves awareness. What's more, you can copy. If you're a small tackle shop that cares about responsible fishing, then why not use this cause on all your fishing bait packaging. If you care about gender equality, why not champion a campaign like #likeagirl on your products and marketing.
Buy One Give One
We like to call this the Tom's-effect, in which they were the first to famously donate a pair of shoes every time someone bought a pair of shoes. Since then, the 'buy one give one' model has taken off and become a core part of so many businesses. You have Warby Parker donates a pair of glasses to someone in need, you have MyGumboots giving a pair of wellies to kids living on rubbish dumps and so many more. Sure, this is a method that is popular and over-tested, but it is showing no signs of easing up because of the benefits it offers. No matter what it is you are selling, if you can embrace the buy one give one model, you will find sales go boom.
Make Your Products Endangered
This is a model that hasn't yet taken off, but it is surely going to be a huge one in the future, and the first to really use it are Critically Endangered Socks. The way they work is simple. Each one of their sock designs has an endangered species embroidered onto the ankle. But here's the game-changer: when a design is sold out, it's gone for good, much like the animal they're depicting. They then donate a large portion of their profits to charities working to save these species. It's brilliant. It's bold. And, best of all, it gets people talking about these animals that so need us to be their voice.