All homeowners want to see their property's value increase as the years go on. For many, their home is a huge investment and one which can bring a huge return if they look after it properly. But it isn't just about ensuring your home doesn't get too damaged or aged. It is also about getting the right home improvements done at the right time.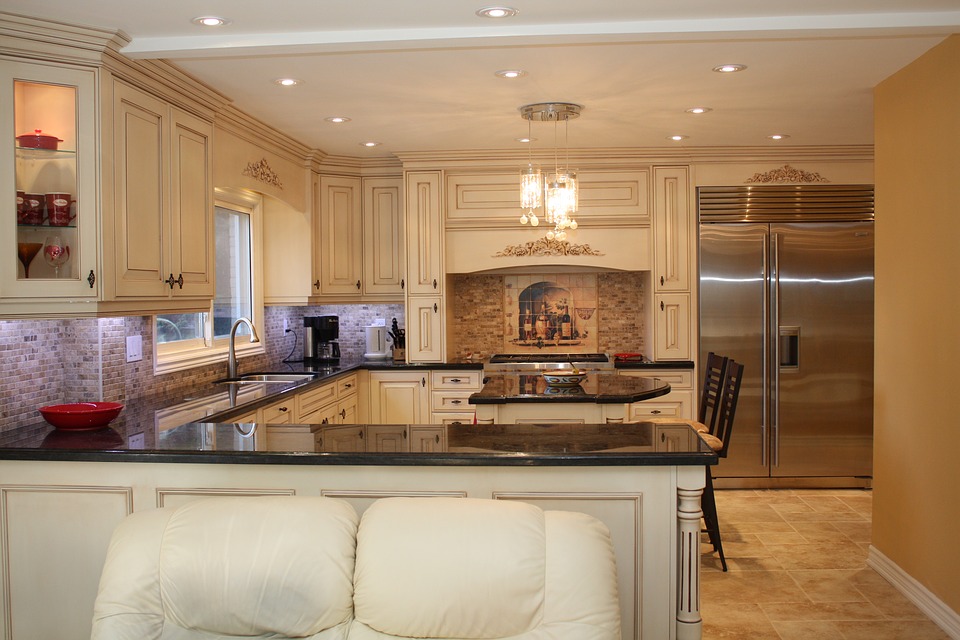 There are certain home improvements and additions that can greatly increase a property's value.That's because they will make the home seem a lot more practical and comfortable to potential buyers. Not only that, though, but you will find that you will have a lot more people interested in your home if you get these improvements done. All because they will have less work to do themselves once they move in.
So which common home improvements can really boost your property's value? Here are some of the best.
Remodel Your Kitchen
For most families, the kitchen is the heart of the house. So there is no wonder why so many viewers will want to see an excellent kitchen in place when they are looking at different houses. So before you put your home up on the market, it is a good idea to think about spending a bit of cash on the kitchen. If you think carefully about the remodel and do it well, you can expect to get a 60-120% return on what you put into it. However, there are times when a kitchen remodel can go very wrong. For instance, if you live in a period house that has the original kitchen, it may be better to simply redecorate and give the kitchen a bit of a refresh. Otherwise, adding a modern kitchen into the period property could bring the overall price down. That's because people want to see the original features in old houses.
Add A Security System
Most families want to know that they are safe and secure in their own home. And the best way of increasing security is by adding an effective security system to the property. One of the most common is an alarm system. People viewing your home will certainly be looking out for a fitted security system. This way, the house will be extremely secure from their very first day in it. If you want to add a system to your home now, consider getting one that can be connected to a smartphone. These modern systems are now increasingly popular, as homeowners can check in on their home from wherever they may be. Alarm Reviews tested the Vivint smarthome system along with a whole bunch of others. You can check out their views on the website.
Landscape The Garden
When you are preparing your home to go on sale, it can be easy to concentrate solely on the interiors and forget all about the outside areas. However, taking good care of the garden areas can greatly improve interest in your home. Especially if you smarten up your front garden. That's because it will give your home's curb appeal a nice little boost. Potential buyers will make their first impression of your home based on its exterior and front garden. If the garden is looking a bit of a mess and jungle-like, buyers may not even bother booking a viewing. So be sure to get outside and give your garden areas some TLC before you get in touch with a realtor!
Add Another Bathroom
Does your property only have one bathroom? Well, you might find that it is very much worth adding a second one. In fact, many homeowners find that they can recoup up to 60% of what they paid to have the bathroom added when they come to sell their home. This second bathroom doesn't have to be huge. You could just box off a corner in the master bedroom and create a modest en suite. If you are struggling to find the space for an en suite or second bathroom, you could simply add an extra toilet room. More and more families are looking for convenient homes that are extremely practical. And an extra bathroom will make your property just that!
As you can see, it can be a great benefit to carry out all of these home improvements before you put your house on the market. You will find that your property's value greatly increases. That's not all, though; you'll also find that it sells a lot quicker! So get working on these improvements now if you are thinking of selling up!