When you, as the landlord, can't be there to oversee things, or if you've rented your house out to strangers, when there's a problem are you equipped to deal with it? Are you able to drop everything straight away to focus on a tenant issue? If your answer to these questions is no then hiring a property manager might be the ideal solution.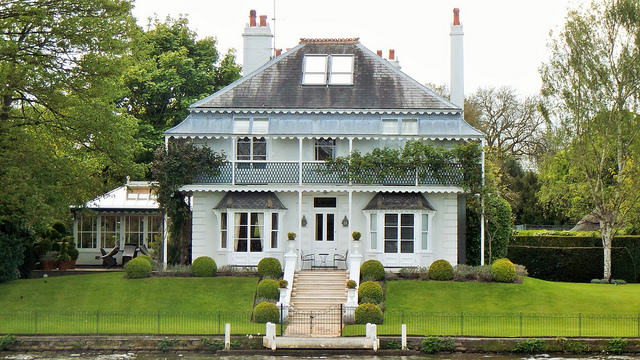 How Far Away From Your Rented Property Do You Live?
In practical terms, properties that are further away from a landlord's primary residence often prove harder to manage. Distance means more traveling, less time to spend on the site, not to mention it's a lot harder to build a good rapport with tenants whom you've only spoken to via email, social media or phone. Many residents prefer a sit-down face to face meeting where any problems are discussed properly. If the cost of travel, overnight accommodation, and loss of earnings, due to an emergency maintenance issue, have all added up then a property manager may prove to be more cost-effective in the long term.
How Much Landlord Experience Do you Have?
There are all kinds of rules and regulations to observe when it comes to property renting such as taking out landlord insurance, having regular appliance and supply checks carried out as well as understanding Fair Housing laws. If you have a robust property management portfolio of your own, you'll be familiar with all these. However, it's with new, or inexperienced landlords where problems can occur. Be honest with yourself, do you know enough good tradespeople? Can you fill an unexpected vacancy quickly? Do you know your tenant's rights when it comes to late rent payments?
Are You Good At Dealing With Your Tenants?
A great landlord is someone who is prompt at correspondence, arrives quickly in an emergency, lets residents know about inspections in a timely manner and then who leaves them alone to live happily in the house. If the idea of tenant complaints, eviction notices, and tenant /landlord contract disputes worry you then getting someone on board who's trained to deal with these issues in a calm, professional and business like manner may be the best option.
Are You Ok With Someone Else Being in Charge?
Property managers take much of the stress out of being a landlord, but they also take away your right to exclusive control of your investment. They will assume responsibility for rent collection, tax payments, repairs to the building and even visit the property on your behalf. Remember, this is your investment, and not everyone will see the house as more than bricks and mortar, so you'll have to decide if you're okay working with someone else.
Is A Property Manager Financially Viable At This Time?
Property managers don't work for free; a typical fee is around four to ten percent of the properties monthly income with a flat fee on top. They're also entitled to charge extra for tenant placement fees, i.e. finding you suitable candidates to live in the house, and that can vary from a few hundred dolls per candidate to the equivalent of one month's rent.