China has quietly installed anti-ship cruise missiles and surface-to-air missile systems on three of its fortified outposts west of the Philippines in the South China Sea, a move that allows Beijing to further project its power in the hotly disputed waters, according to sources with direct knowledge of U.S. intelligence reports.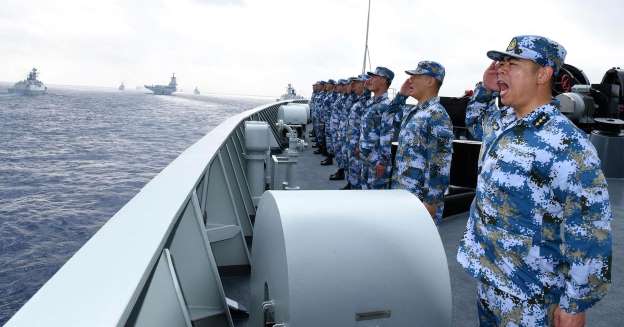 Intelligence assessments say the missile platforms were moved to the outposts in the Spratly Islands within the past 30 days, according to sources who spoke on the condition of anonymity.
The placement of the defensive weapons also comes on the heels of China's recent South China Sea installation of military jamming equipment, which disrupts communications and radar systems. By all accounts, the new coastal defense systems represent a significant addition to Beijing's military portfolio in one of the most contested regions in the world.
The United States has remained neutral – but expressed concern – about the overlapping sovereignty claims of the Spratlys.
The recent intelligence, according to sources, indicates the deployment of anti-ship cruise missiles and surface-to-air missiles on Fiery Cross Reef, Subi Reef and Mischief Reef in the Spratly Islands. The Spratlys, to which six countries lay claim, are located approximately two-thirds of the way east from southern Vietnam to the southern Philippines.
A hotly contested part of the world
The South China Sea, which is home to more than 200 specks of land, serve as a gateway to global sea routes where approximately $3.4 trillion of trade passes annually.
Earlier this year, Harris told Congress that Beijing's impressive military buildup, including its pursuit of hypersonic weapons, could challenge the United States "across almost every domain."
"While some view China's actions in the East and South China Seas as opportunistic, I do not. I view them as coordinated, methodical and strategic, using their military and economic power to erode the free and open international order," Harris told the House Armed Services Committee.