US forces launched two "self-defense" airstrikes near an Afghan National Army check point in the Uruzgan province on Wednesday, according to a coalition spokesman.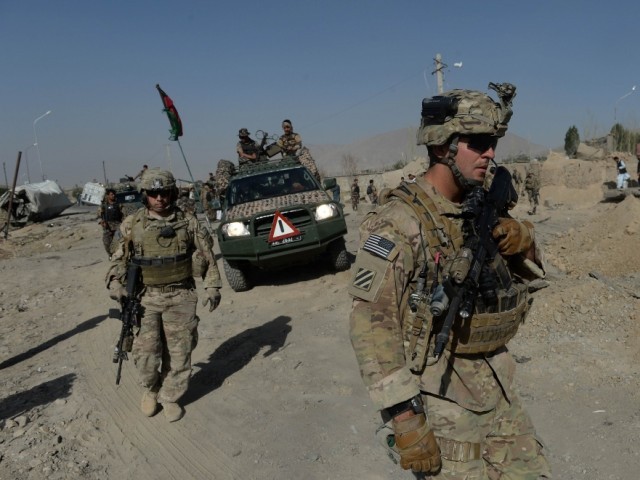 US and coalition that the strikes were launched Wednesday morning local time after a US-Afghan convoy came under fire from friendly forces positioned near the check point. No US forces were killed during the incident.
"The US launched a precision airstrike near an Afghan National Army check point on Wednesday after Afghan and US forces came under fire and requested air support," according to Lt. Ubon Mendie, a spokesman for the US forces based in Afghanistan.
"The strikes were conducted after Afghan and US forces came under effective small arms and rocket propelled grenade fire and requested air support in self-defense,"
The convoy tried to communicate it was a friendly group as it neared the check point but was unable to deescalate the situation, US and coalition officials said.
An Afghan quick reaction force was initially called in to help but the firing continued. Ultimately, US forces called in the airstrikes targeting areas near the check point where they believed the fire was coming from.
"We are operating in a complex environment where enemy fighters do not wear uniforms and use stolen military vehicles to attack government forces," Mendie said.
While the incident is currently under investigation, a coalition official said an initial working theory at this point is that the Afghan soldiers did not realize they were firing on a friendly convoy.
Earlier Wednesday, a spokesperson for the Afghan Ministry of Defense said airstrikes "by foreign forces mistakenly hit an Afghan soldiers checkpoint."
The US has approximately 14,000 troops in Afghanistan with the majority of those forces serving in non-combat roles as part of the NATO-led training mission, helping to train and advise local Afghan forces.
A smaller number of US Special Operations Forces participate in counterterrorism missions against international terror groups like al Qaeda and ISIS.
While those missions also involve partnering with Afghan troops, they can also involve US forces in more direct combat operations.
Several US defense officials late last year that President Donald Trump wants to significantly reduce the number of US troops in Afghanistan.
A defense in December that Trump decided to withdraw about half of the 14,000 troops deployed to Afghanistan at the same time he ordered the military to pull out of Syria.