President Trump has the power to sink pharmaceutical stocks with a single jab about high drug prices.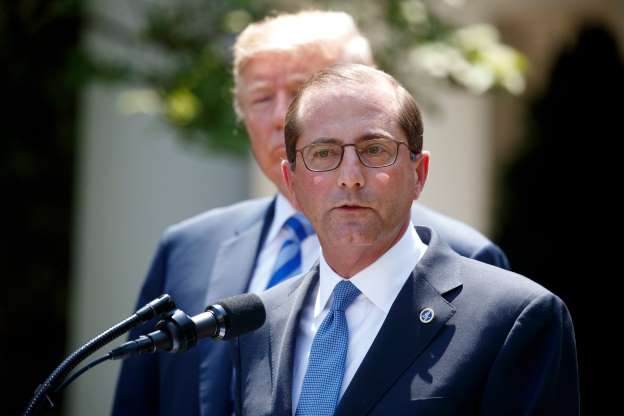 But in a much-anticipated speech on the topic on Friday, Mr. Trump largely avoided the issues the industry fears the most, such as allowing Medicare to directly negotiate drug prices, or allowing Americans to import drugs. Investors noticed: Stocks of major drug companies rose after his speech, as did those of pharmacy benefit managers, or the "middlemen" that Mr. Trump said were getting "very, very rich."
Lower drug prices for older people
On the campaign trail, Mr. Trump embraced allowing Medicare to negotiate the price of the drugs it buys for older people, an issue traditionally supported by Democrats but long opposed by Republicans — and the powerful drug industry.
The administration also reiterated earlier proposals: making generic drugs free for some low-income older people on Medicare and allowing people to keep a portion of the rebates that are normally pocketed by the insurers that manage the Medicare drug program.
Persuade other countries to pay more
One key proposal would involve pressuring other countries to raise their prices for prescription medicines. Drug prices in the United States are the highest in the world; many countries with centralized health care systems have successfully negotiated lower prices from pharmaceutical companies.
But it is unclear whether other countries would be willing to raise their prices, or whether doing so would lead drug companies — which are beholden to shareholders hungry for profit — to lower prices in the United States.
Require drug ads to include the price
Prescription drug commercials are ubiquitous. But what if those ads had to disclose the drug's price? That is something the Trump administration says it wants to explore.
The idea would certainly grab attention, and fear of a consumer backlash could pressure some drugmakers into dropping their prices.
But the notion poses a lot of issues For one: which price? The list price, which is about what a pharmacy would charge if someone paid for the drug in cash? Or the discounted price that insurers and employers pay? Most consumers have health insurance and pay a much smaller out-of-pocket cost, although that can still add up to thousands of dollars a month.
Ban 'gag clauses' for pharmacists
Some contracts between pharmacies and pharmacy benefit managers prohibit pharmacists from telling patients when a drug they need would be cheaper if they paid in cash, rather than using their insurance.
End the patent games
Patent protection for new drugs is vital, the industry insists, to allow drugmakers to recoup the millions of dollars invested in researching and developing lifesaving products.
On the horizon
Some of the most theoretical ideas also have the potential to be the most disruptive.
The Trump administration has said it is examining whether it should consider rebates to be a form of illegal kickback, a change that would likely require congressional action.