On Saturday morning, the SPÖ leader will take part in a panel and discuss a sustainable Europe.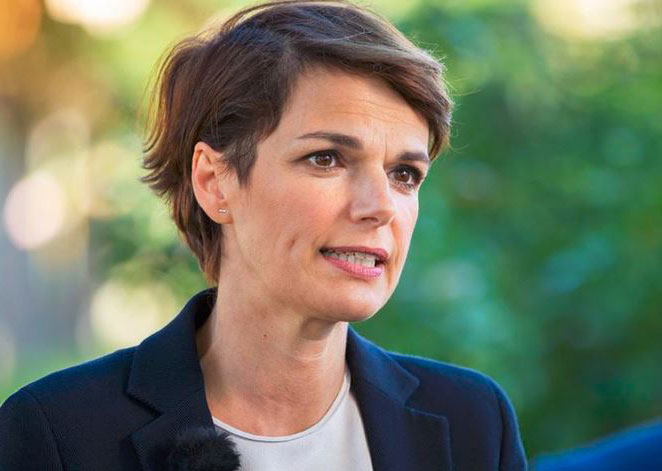 "Fair, free and sustainable" – this is the slogan used by the party congress of the European Social Democrats at the University of Lisbon since Friday. Delegations from all EU states have arrived, including SPÖ party leader Pamela Rendi-Wagner and federal CEO Thomas Drozda.
Strikingly many of the people were young who come from all EU countries. "I'm from Madrid, for me Europe is the hope, and I want more justice," says the 21-year-old technician. He is accompanied by two friends who want to get an idea of the contents of the Social Democrats.
Others romped around the campus to listen to Labor leader Jeremy Corbyn on Friday night. The Briton attracts young people. And he warns "before the economic and social costs of a hard Brexit".
Rendi-Wagner had a Friday evening bilateral meeting with Corbyn, the Danish delegation, Spanish Prime Minister Pedro Sánchez and Portuguese host António Costa. "I want to exchange views and listen to others' opinions, and it's about best practice models," said Rendi-Wagner shortly before these meetings.
On Saturday morning, the SPÖ leader will take part in a panel and discuss a sustainable Europe. "Sustainable means giving answers to future questions," said Rendi-Wagner. Sustainable also means "social, modern, future-proof".
The highlight of the convention is Saturday noon as Frans Timmermans freestyle the top candidates for the EU election. "The competitiveness of the European economy, a strong monetary union and more common acquisitions in the field of defense," demands the acting Vice-President of the European Commission. His argument is that if every country purchases military goods and armaments itself, European taxpayers are more expensive than joint purchases.
As the frontman of the European Social Democrats, he wants to counteract with the European principles of "legal certainty, democracy, freedom and fairness".