A government shutdown seemed guaranteed late Friday after a short-term spending bill failed to advance due to opposition from Democrats and some Republicans.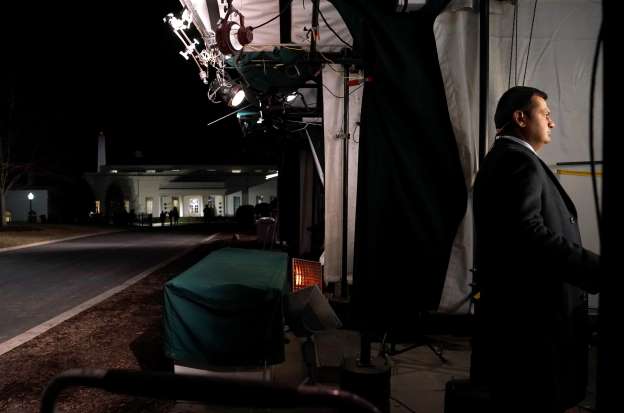 The bill to keep the government open through Feb. 16 collapsed just after 10 p.m. after a vote to end debate failed to garner the necessary 60 votes in the Senate. With the midnight deadline approaching, lawmakers had not agreed to an alternative plan and were expected to leave Capitol Hill for the night.
Republicans had insisted on a four-week funding extension that included a six-year authorization for the Children's Health Insurance Program and delayed several health-care taxes. Senate Democrats called for a funding extension of several days that would allow more time for negotiations over the legal status of immigrants brought to the United States illegally as children, known as "dreamers."
The last shutdown, in 2013, lasted for 16 days as Republicans tried unsuccessfully to force changes to the Affordable Care Act. A government shutdown causing employee furloughs has never occurred under unified party control of Congress and the White House.
Friday's vote followed a day lacking the tense discussions and spirited closed-door meetings that typically precede important legislative deadlines. While President Trump met with Senate Minority Leader Charles E. Schumer (D-N.Y.) about a possible deal on Friday afternoon, their discussion produced no resolution, and Trump quickly reaffirmed his support for the GOP spending plan to keep agencies open for 30 days.
On the Senate floor, Finance Committee Chairman Orrin G. Hatch (R-Utah) let his frustration with the stalemate show in an unusually frank comment.
"This is the greatest country in the world, but we do have some really stupid people representing it from time to time," he said. "I probably have gone too far saying that, but it's true and it's disappointing to me."
Trump and the Republicans, who control all levers of government, faced the possibility of a shutdown on the first anniversary of his inauguration. According to a new Washington Post-ABC News poll, Americans by a 20-point margin blame Trump and the GOP over Democrats if the government closes.
At the White House, Trump delayed his departure for his Mar-a-Lago resort in Florida. The president had intended to leave Washington late Friday afternoon ahead of a lavish celebration of his first year in office that is planned for Saturday night.
With the House scheduled to be out of session next week, several leaders had planned trips abroad. Vice President Pence left for Israel and Egypt on Friday, Ryan was scheduled to visit Iraq, and House Majority Leader Kevin McCarthy (R-Calif.) and House Freedom Caucus Chairman Mark Meadows (R-N.C.) were to accompany Trump to the World Economic Forum in the Swiss resort village of Davos.