Have you wanted to record videos from your Windows 10 computer screen so that you could save a video call, record an online streaming video, or maybe even create a tutorial of your own? Odds are you've seen videos created using screen recording in the past, but may have found that a lot of the tools that can be used to record your screen aren't that easy to use.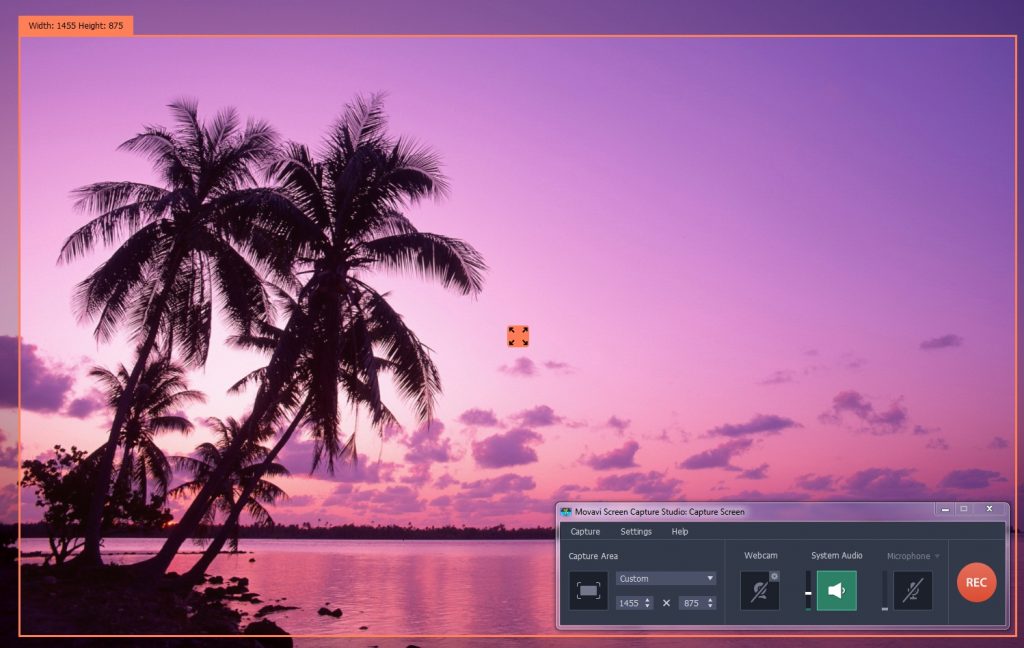 If you'd like an easy way to capture videos from your screen you need look no further than Movavi Screen Capture Studio. It is an intuitive screen recorder for Windows 10 that will make it easy to record any video footage at all from your screen.
To get started you just need to fire up Movavi Screen Capture Studio and select 'Record screen' in the launch menu. Immediately after that you should click and drag your mouse cursor to draw a frame over the area that you want to record.
The frame represents the capture area, and if you want you can adjust it further or use one of the presets on Movavi Screen Capture Studio's interface. On the interface you can also click to toggle the 'System Audio' or 'Microphone' icons depending on the audio sources that you'd like to record, and adjust the sliders beside the icons to control the volume of each respectively.
It is possible to adjust the recording parameters further and set the frame rate, capture keyboard or mouse actions, or automate the recording. Once you've set everything up the way you want it, just click 'REC' to have Movavi Screen Capture Studio begin recording.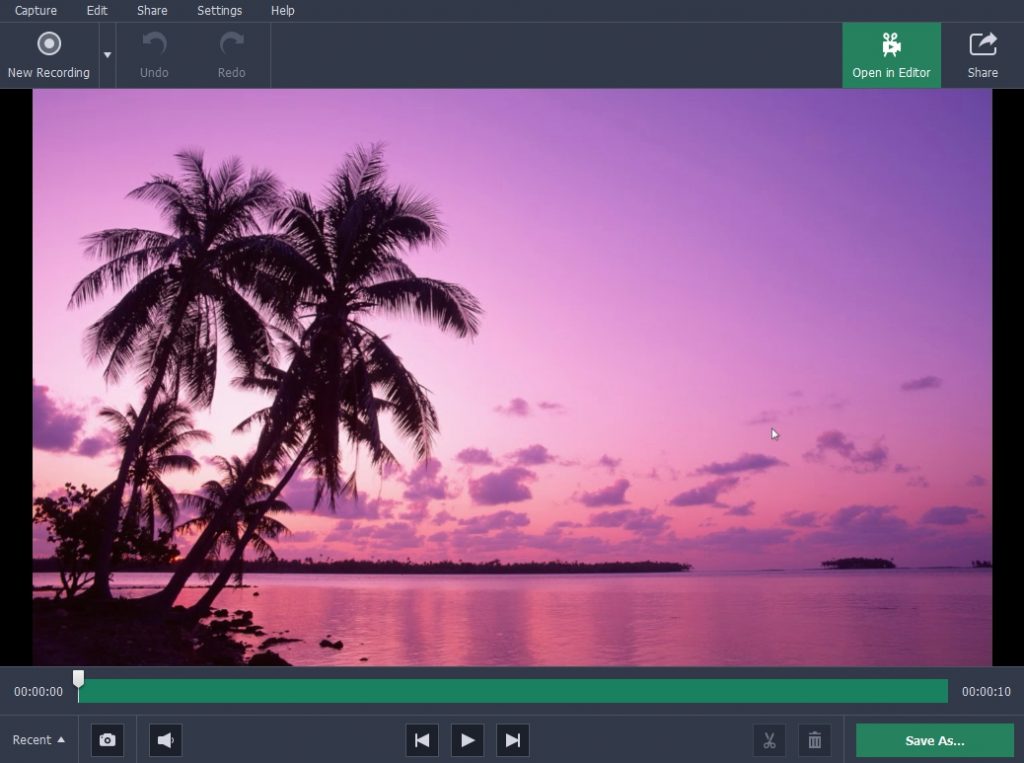 After the recording is complete you can click 'Stop' and Movavi Screen Capture Studio will open a 'Preview' window. In that window you can click 'Save As' to save your video, though it will already have been automatically saved as an MKV video. Alternatively you could opt to open it in the built-in editor to improve it in other ways.
Using Movavi Screen Capture Studio's built-in editor will give you a lot of options and let you compile, improve and produce exactly the kind of video that you want. It can cut and join video segments, enhance their quality, add captions, apply effects or filters, insert animated transitions, include background music, and more.
Suffice to say Movavi Screen Capture Studio can do much more than just record videos from your Windows 10 computer's screen. Its intuitive approach will make it easy for you to familiarize yourself with all of its features, and before you know it you'll be able to record and edit videos without any difficulty at all.