Shopping online used to entail sitting in front of your desktop computer or laptop, opening up a browser page and typing in a web address or search engine query. Then smartphones started becoming more prevalent, which gave shoppers the freedom to use mobile browsers on the go. This represented a huge step forward in convenience to be sure. But mobile browsers are often better for shopping and earmarking products for future reference,then they are for checking out—depending on the mobile device and interface, of course.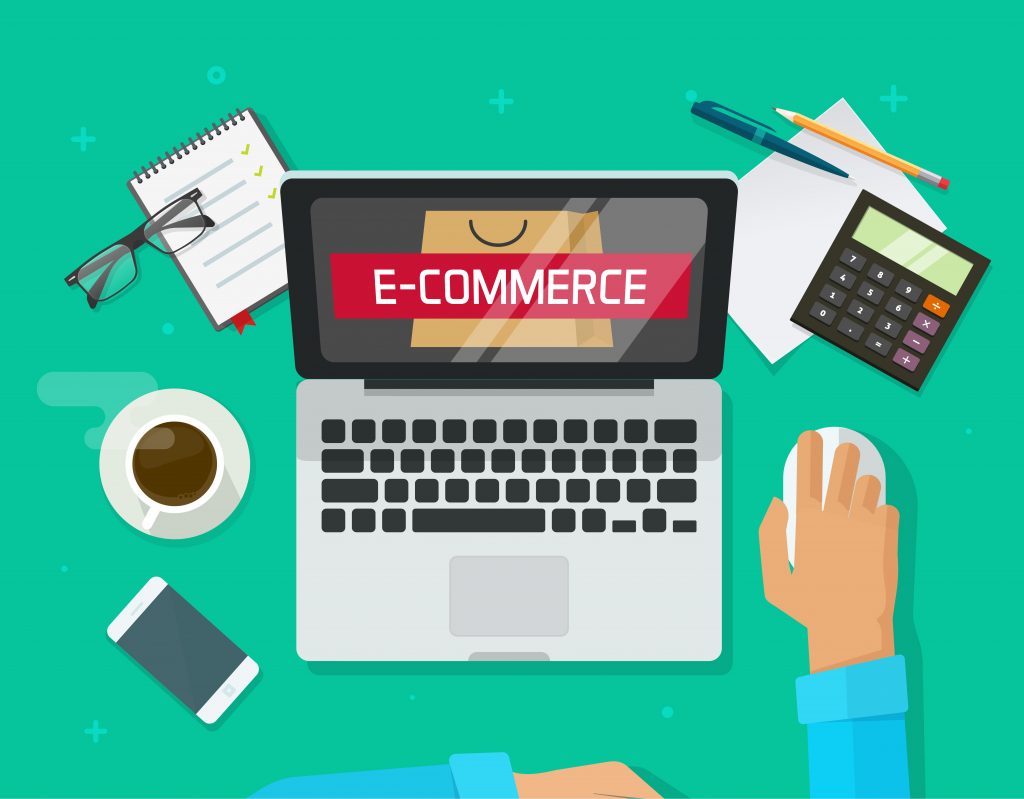 This is precisely why ecommerce retailers should embrace mobile apps, the newest ecommerce channel rising to prominence. It may surprise you to learn retailer apps accounted for 44 percent of all North American ecommerce transactions for Q4 of 2017. In contrast, mobile web browsing netted 23 percent and desktop sales made up 33 percent of the total within the same time period.
So, why should retailers embrace the mobile app as the way of the m-commerce future? Let's take a closer look.
Providing a Branded Experience
Dedicated apps provide a branded, mobile-first experience for users. Mobile browsing, by contrast, can be a real wildcard—complete with irregularly loaded images, pinch-to-zoom problems and trickier navigation. This is a primary reason it's advantageous for retailers to embrace apps; they can control the shopping experience from start to finish with a mobile-friendly interface.
Instead of customers feeling like they're shopping at a smaller, clunkier version of your web store, they can enjoy an intuitive interface unique to your brand. 
Providing a Personalized Experience
Consumers are busy. The last thing they want to do is re-enter their payment information each time they want to make a purchase—especially when they're shopping on the go. Mobile apps speed up the payment process by saving key account information, remembering previous orders and more. In other words, mobile apps make it even more convenient for customers to get what they need quickly.
Boosting Customer Convenience
Regardless of what you sell, the goal is always turning visitors into customers and first-time customers into repeat buyers. For example, if you sell beauty products from home, you want people to make an initial cosmetic purchase from you—but also come back for complementary products, refills and new recommendations. Having an app can help because it lessens the number of steps people need to complete to get to you to find what they want.
Once someone downloads your app and registers, they've already committed a certain amount of time and effort to your brand. This makes them more likely to re-engage with your store via your mobile app, since it's already set up on their mobile device. Buying more cosmetics is just a few taps away, which is a powerful motivator for busy shoppers.
Building a Loyal Customer Base
Ecommerce apps are useful for more than just driving sales. They also foster a community for loyal customers. For example, mobile apps make it easier for customers to check and redeem loyalty program points. Customers can also enjoy targeted content based on their in-app behaviors and preferences, bolstering their loyalty to your brand.
In fact, weekly users of ecommerce apps cited these reasons for doing so rather than heading to a retailer's website:
Stored settings
Benefits or rewards for app usage
Content personalized to their wants and needs
The Bottom Line for Mobile Apps
Offering a highly personalized, branded and usable mobile app can fuel conversions and customer loyalty over time. More shoppers are turning to dedicated apps rather than to mobile or desktop browsing alone. However, it's only worthwhile for them to pursue if you foster an excellent user experience—free from glitches and inconveniences.