The Google Play Store has received plenty of updates and improvements in how users download and install Android apps. Now it looks like Google is testing a couple of new features for the Play Store that could make the service more convenient to use.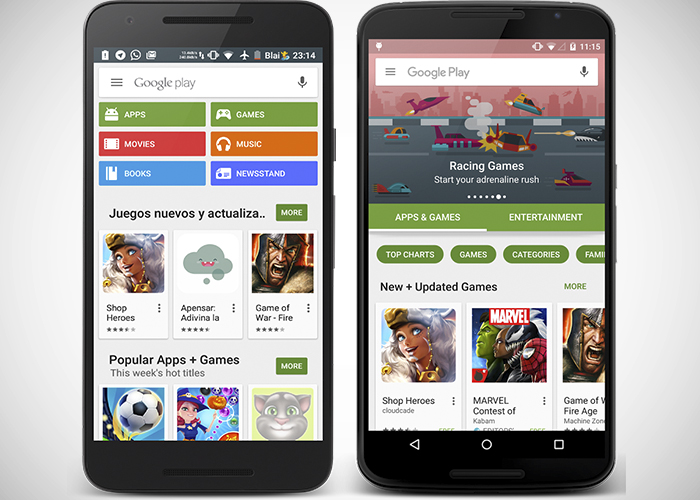 A New Free Up Space Option
The first new feature that was discovered in the Google Play Store is a more proactive way of alerting users that their Android device is running out of storage. The current version of the Play Store already has a built-in uninstaller that tells users that there's "Not enough space" to install an app. But the problem with that is the prompt only appears while the user is already in the installation process.
With the new feature however, it is now located under the "Updates" tab on the "My apps & games" page, according to 9To5Google. A "You're running low on storage" notification card will be present on top of the page with the Play Protect card just beneath it. An indictor will show exac
The card also has a "Free Up Space" button. When the user presses that button, it will bring them to another page where they can manually select which apps they want to uninstall. The apps listed on this page are arranged depending on usage instead of the app's size. It can automatically determine which apps aren't frequently used. This is similar to a feature that's present on Google's Files Go app.
9To5Google says that this appears to be a server-side feature that's available on version 8.5xx and 8.7xx of the Play Store. It's very likely that Google plans on rolling out this new feature to all compatible Android devices soon.
A New 'My Subscriptions' Menu
The next feature that Google appears to be testing for the Play Store is a new "My Subscriptions" menu. Android Police first spotted this and says that it appears to be already rolling out to some Android users. The new My Subscription menu is located in the navigation menu just below the "My apps & game" tab.
This new tab lets users quickly access all of their active subscriptions for apps, TV shows or magazines. The My Subscription menu will display all of those in one place as a list.
This new My Subscriptions menu appears to be part of a test that only involves a small number of users. There's no way of telling if this will be made available as a permanent feature on the Google Play Store.