The 19-year-old Thomas K. just wanted to sell his notebook on Will. Instead, he is now trying to get it back from abroad with the help of Swiss Post and is also confronted with potential consequences of identity theft.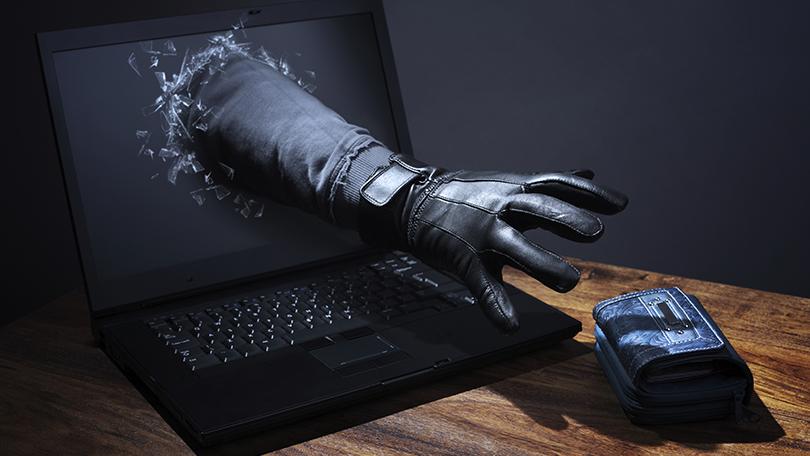 Clothes, bags, laptops and much more are privately sold on classified ad portals. About Willhaben, Avarice, Ebay makes old-fashioned things to cash and get some bargains. That's what Thomas K. wanted when he offered his new Lenovo device for sale. Shortly thereafter, a prospective customer answered. Ideal, one might say.
The buyer contacted WhatsApp and made a good impression on the 19-year-old. Also, that he would have sent the package to Greece. He wanted to give it to his daughter, who needed it for school.
The conversation – the WhatsApp messages were sent to the media- where the guy was friendly, relaxed. In order to enable them to conclude a secure deal, the prospect chose a trust service from the Royal Bank of Canada. So the money will be released only if the tracking ID of the package is known.
So he went to the post office, assured the package and sent it to Athens. However, when the Royal Bank of Canada asked for a 600 Euro payment in a second email, due to a limit on international bank transfers, via Western Union, K. became suspicious. A short Google request confirmed his suspicions. The specified e-mail address rbc@consultant.com does not exist.
When he expressed his concerns to the buyer, the tone changed abruptly. Whether he had never made foreign transfers and whether he assumed he would want to cheat on him.
That's exactly what K. accepted, and rightly so. Only one day after he sent the package, he wanted to bring it back. At the post office, they first gave him a refusal: "The parcel is already at the airport, behind customs, where we no longer have access". He filed "Investigation for suspected fraud". When asked at the post office, spokesman Michael Homola told the "press": "We have started a stop attempt in Greece."
In the best case succeed the return action, or Thomas K. pays a high apprenticeship.
In general, Homola recommends that you contact customer service immediately in case of fraud. This is possible by e-mail or telephone.
The sophisticated fraud attempt is not new. In the Paypal forum, victims of such trust services warn. But for Thomas K. this experience still has an aftermath. For in addition to a complaint to the police, he must also inform about the attempted fraud, as well as his bank. Because with the account data, the full name and the residence can not be excluded that the fraudster makes purchases online.
In order to save the trouble, generally no sales should be handled via WhatsApp. Will warns against this already when creating an ad. Even before foreign transfers are warned. Above all, one should not be put under pressure by interested parties.