The two device makers are in preliminary talks about integrating Roku's new entertainment software, Roku Connect and Roku Entertainment Assistant, into Sonos' audio gadgets, according to a person familiar with the conversations. Such a partnership would potentially allow voice commands to be sent to a Roku TV or Roku streamer via a nearby Sonos One speaker.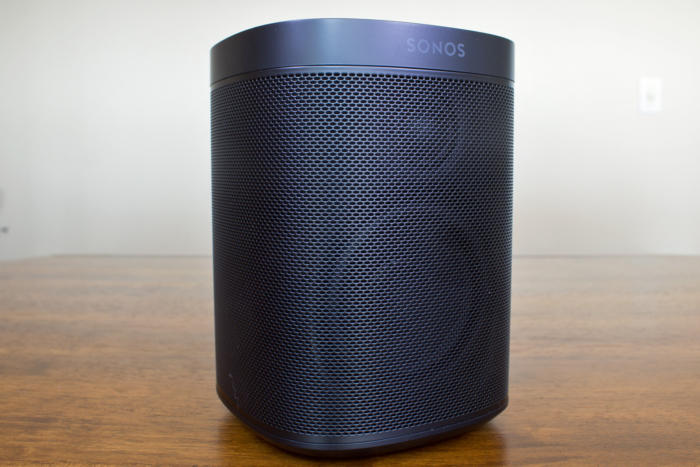 But a deal would offer a boost to the Roku Entertainment Assistant, the streaming-video company's new voice assistant, which is slated to come out next year. Roku Connect software helps devices more easily pair wirelessly to each other, such as a TV with speakers, and allows these devices to be controlled using voice commands. Both platforms were first announced in January.
When asked for comment about the talks, Sonos spokeswoman Laura Morarity said the audio company "won't speculate on any potential future partnerships.
If a partnership deal is reached, it could be beneficial for customers of both Sonos and Roku, giving them more options and easier pairing between both companies' devices. The team-up may also help Sonos and Roku stand out against the tech giants including Apple, Google and Amazon, which all offer their own voice assistants, speakers and TV hardware.
Roku, a streaming-video devices maker, could gain from a deal by bringing on a top-tier audio player to its newest software platforms, sending a positive signal to other companies to join. Also, if Sonos agrees to pay for Roku's software, it would help Roku's push to make more revenue from ads and services and be less reliant on its hardware sales.
As an example of how the new partnership would work, you would ask a Sonos One speaker to search for TV shows, which would then play on your Roku TV, the person said. Roku last month announced it would offer a similar feature using Google Assistant and a paired Google Home speaker.
"It seems like a low risk for Sonos. There's more upside than not," Carolina Milanesi, an analyst for Creative Strategies, said about potentially partnering with Roku.
She said it would allow Sonos to offer more options for its customers while also not endangering its relationships with Amazon or Google, since Sonos would continue offering their digital assistants.
An agreement could bolster Roku's credibility in audio, where it's not a major player despite a recent push into building speakers, Milanesi added.
"I think adding the Sonos brand to that experience will definitely help them," she said.
5G is your next big upgrade: Everything you need to know about the 5G revolution.