The winter time is a tough time for drivers. It is a time where the roads become icy and thus slippery. It is a time where snow falls and subsequently traps cars. And it is a time where high winds and heavy rains can cause a distortion of vision. Basically, the winter time is not the best time to be a driver. But, no matter how dangerous a time winter is for driving, the world doesn't come to a standstill because of it. Businesses don't close down and people aren't given a winter's break from work; people are still asked to go to work, no matter the climate. So, there is no avoiding winter driving; but there are ways to make it easier. Specifically, there are cars to make it easier. A few of them can be found below.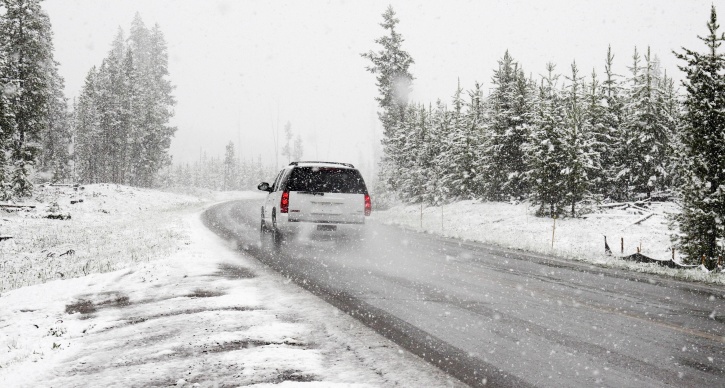 Subaru Levorg
There are Subarus out there to fit all sorts of purposes. The Levorg, specifically, is designed to fit the purpose of being just about as safe as any other car during the winter months. What makes it so safe is its CVT automated gearbox; this makes the Levorg a smooth drive, no matter the weather, terrain or season.
Mazda CX-5
The Mazda CX-5 SUV is a huge car, but it is surprisingly light drive at the same. Those who drive it will attest to the fact that it comes with a very agile feel, and that it is very responsive. So, if a big car that is easy to drive is what you want this winter, then look no further than the CX-5.
Fiat Panda 4×4
The Fiat Panda 4×4 is both a practical car, and a pretty one. So, if achieving the best of both worlds is your plan as a driver this winter, then look no further than the Panda. Practically, it is a car that can deal with the toughest and harshest of terrains. This means that it is the perfect car for you if going off-road is something you are likely to do this winter.
Suzuki Swift
The Suzuki Swift, however, is very much designed only for road use. And if using the roads this winter is your plan (which it probably is), then the Swift should be a car you are interested in. Its ALLGrip feature is something that helps it keep on any road, no matter the weather.
But, don't forget that a car is only as good as the auto repair that takes place upon it. You could buy the best winter car imaginable, which very well might be one of the car's listed above, but it would still be nothing without the work of professional mechanics. It would still be nothing without having work done to it that will make it as winter-friendly as can be. So, don't just buy a good car this winter, make sure it is maintained too.
Winter is coming, and because it is coming you should not be doing all you can to ensure your car is ready for it. The weather won't care if it's within the first week of winter or the last; it WILL try to put you in danger as you drive. So, put all the preparations in place now to ensure you and your car are ready to deal with winter from the moment it starts, to the moment it ends.