Custom car shop owner Marbel Bayomong believes in providing the best service imaginable to his clientele in Manilla, Philippines. He also believes deeply in having a shop guinea pig, which in his eyes provides technicians and foremen with the ability to play around with a vehicle as they see fit. While a large percentage of these little experiments "blow-up" in a builder's face, things do occasionally work out, and if promoted properly, make for one hell of a marketing tool.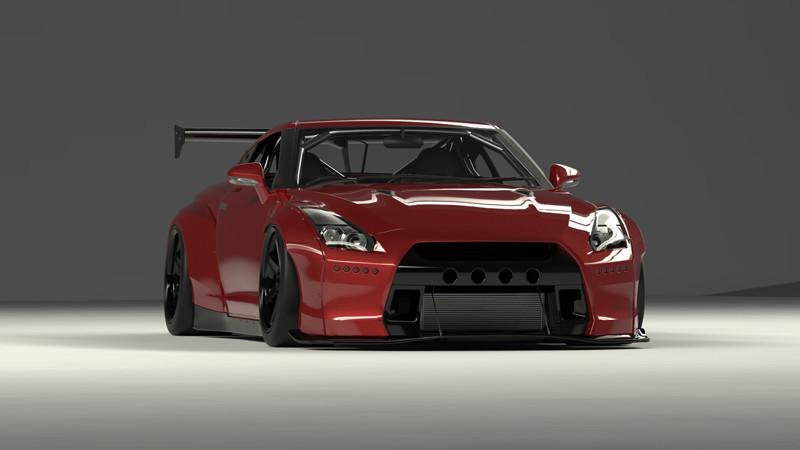 The 29-year-old Philippine native began his journey toward custom car shop entrepreneurship eight years ago, when his knowledge of audio components brought him into contact with a turbocharged Honda Civic. Marbel confesses that, at the time, he didn't even know how to drive stick, but with a little practice and some careful coaching from friends, his skill behind the wheel steadily improved, and with it, so too did his appetite for bigger and faster cars.
The boosted Civic was soon followed by an STI phase, which eventually led to the opening of Marbel's tuning and race shop: Staunch Performance. It was shortly thereafter that finances allowed the purchase of the car you see now. After receiving the bone-stock R35, Marbel immediately took it out on track where all manner of anarchy ensued.
Back at the shop, Marbel confided in his crew, explaining his reservations, and brainstorming what might make the car more competitive. The R35's nearly two-ton curb weight was an immediate concern, and with the option of gutting the vehicle being kicked to the curb, power upgrades were at the top of the list of must-have additions.
The initial dose of upgrades focused on breathing, with AMS Alpha intakes and downpipe leading the way, and a full Kline Innovation Inconel exhaust following thereafter. These were followed by better traction courtesy of Volk TE37 wheels and R888 rubber, as well as improved braking coming from a race version of Alcon's gargantuan big-brake kit. Marbel tells us to date this brake upgrade has been one of the best modifications made to the GT-R, as the 6-piston front and rear calipers allow ample room for late braking, with the floating rotors remaining fade-free.
But with these upgrades affixed, it took no more than 2 to 3 "hot laps" to expose some extremely worrisome statistics. Both the car's oil and water temps were dangerously close to being labeled as "maxed-out," and with zero cooling options on-hand, the car was benched for safety's sake. After a bit of research, it was decided that an AMS race cooling package would be the best solution for the car's overheating issues.
"It is a privilege to build and touch cars I only dreamt of when I was a kid," Marbel tells us. "Being able to do what I love everyday is just a real blessing. Whenever I complete new car builds, custom projects, power upgrades, etc. and see a satisfied customer, it makes me feel satisfied."