Bitcoin has moved another step towards mainstream investing with the start of trading on the huge Chicago Mercantile Exchange financial futures market.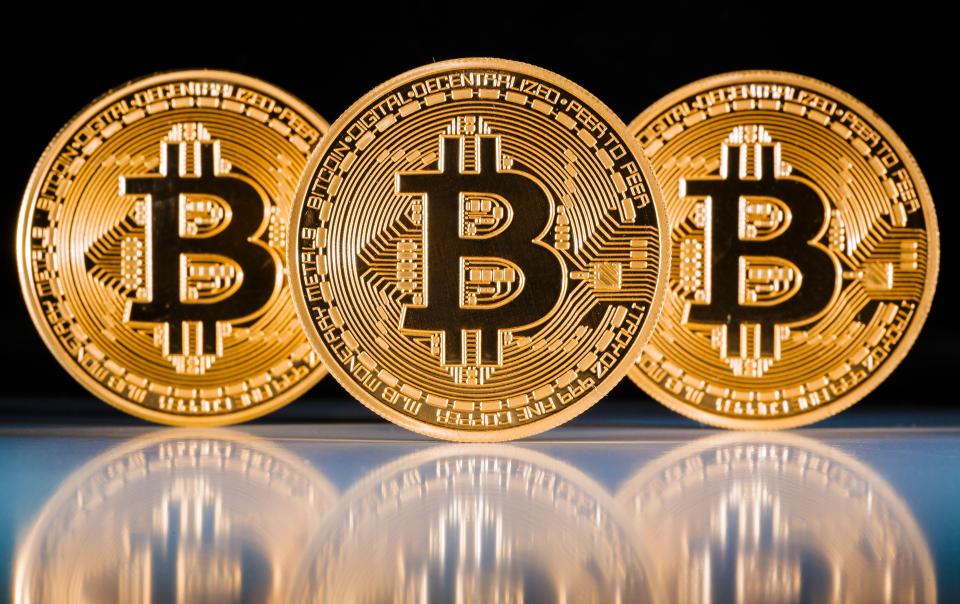 It comes as the value of the digital currency approached $20,000 on Sunday, before drifting below $19,000.
Last week, Chicago's CBOE exchange began Bitcoin futures trading – bets on a future price – but CME is far bigger.
On Sunday, the chairman of UBS bank and former Bundesbank head Axel Weber joined the chorus of Bitcoin warnings.
"Bitcoin is not money," he said in an interview, and urged regulators to intervene.
Meanwhile the French finance minister, Bruno Le Maire, has called for the issue to be discussed at the G20 summit of major economies in April.
"There is evidently a risk of speculation. We need to consider and examine this and see how… with all the other G20 members we can regulate bitcoin", Mr Maire told the French news channel LCI.
Bitcoin prices have surged this year: a single bitcoin stood at less than $1,000 in January and hit a record $19,783 on Sunday, according to Coindesk.
Analysts believe CME's entry into the Bitcoin market will generate more interest in the crypto-currency, possibly pushing the price higher.
The CBOE futures contract is based on a closing price of Bitcoin from the Gemini exchange, which is owned and operated by virtual currency entrepreneurs and brothers Cameron and Tyler Winklevoss.
However, the CME contract price will be culled from multiple exchanges, potentially offering investors more transparency about the value.
"The CME [futures] contract is based on a broader array of exchanges," said Matt Osborne, chief investment officer of Altegris, which has $2.5bn in alternative investments.
"So there is a possibility that the CME contract may generate more interest and more volume.
"Volumes are going to slowly increase as professional traders get comfortable with the price action and more importantly get comfortable with the volatility."
Institutional investors are prohibited from buying Bitcoin directly because the market is unregulated, but they can buy futures contracts.
What are futures?
Futures are contracts that allow investors to bet on the price of something at a future date.
Investors can now bet on Bitcoin rising or falling in price without actually owning them.
Futures are typically based on the price of a real commodity – such as oil.
One of the controversial aspects of Bitcoin is that some do not see it as a "thing". Although it is called a currency, it can be argued it is an asset, or commodity, without any actual use or real assessable value.
CBOE Bitcoin futures surged nearly 20% on their debut last Monday, and more than 4,000 contracts changed hands by the end of the day.
But as interest in the digital currency increases, so do the warnings.
Mr Weber told the Swiss Sunday newspaper that investors should resist jumping on the Bitcoin bandwagon, saying the bubble would inevitably burst.
'Not sustainable'
He said Bitcoin does not fulfil the three main functions of money because, in his view: it is not an effective means of payment; it is not a good measure of value (since prices are not written in Bitcoin); and it is not an effective way to store value, since it is inherently unstable.
UBS advises clients against investing in the virtual currency, he said, because the bank does "not consider it valuable and not sustainable".
To protect investors who do not take the bank's advice, "regulators are needed," Mr Weber said.
However, many people say financial regulation is difficult, if not impossible, because transparency was not part of Bitcoin's creation.
Bitcoin was set up in 2008 by an individual or group calling themselves Satoshi Nakamoto, and was the first digital currency to successfully use cryptography to keep transactions secure and hidden.