President Barack Obama, as his tenure draws to a close, is deploying his legal authority in a last-minute bid to cement the areas of his legacy threatened by Donald Trump's incoming administration.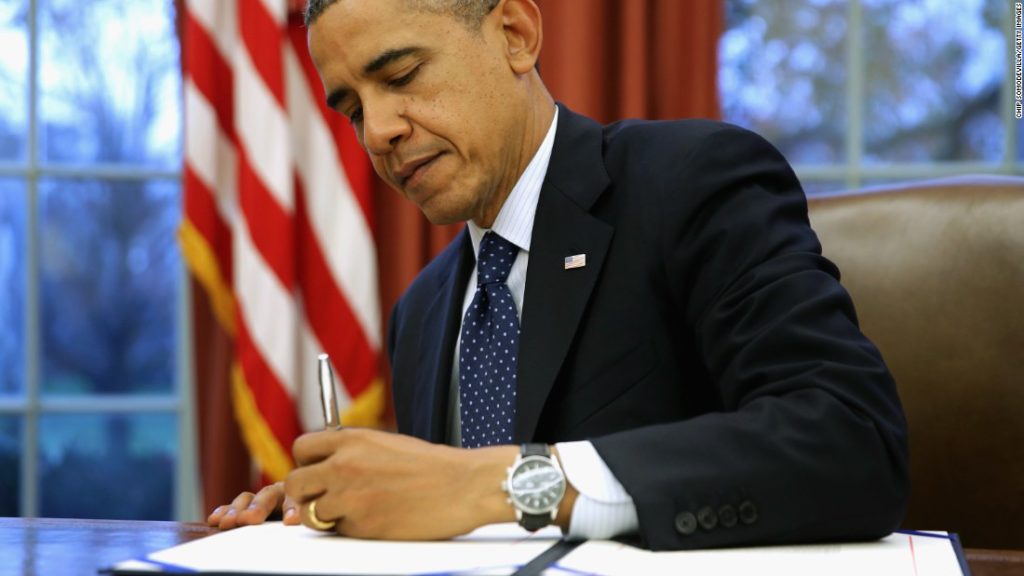 Obama has tasked his staff with locating as many areas as possible where his top agenda items could be calcified and protected from Trump's wrecking ball, according to officials.
He's placing an indefinite ban on oil drilling in huge swaths of the Arctic and Atlantic oceans, wary of a successor who promised a boost in US energy production.
He's advised lawmakers of plans to transfer almost one-third of the remaining population at Guantanamo Bay to other countries, despite Trump's vow to fill up the prison with "bad dudes."
And he's hastening his efforts to reduce the prison sentences for hundreds of non-violent drug offenders after his replacement campaigned as a strict enforcer of law and order.
Despite Obama's own efforts to convince the incoming president to maintain his policies, little of his legacy remains certain. Through his Cabinet selections, Trump has conveyed a deeply conservative streak that bears little resemblance with Obama's own governing agenda.
While certain rules and regulations advanced during Obama's eight years in office will be difficult to undo, the underpinnings of his environmental, foreign and justice agendas remain rooted in executive action that's subject to scrapping by his successor.
"Guantanamo, environmental regulations and criminal justice reform are all three issues that have been very important to him as a president," said Julian Zelizer, a presidential historian at Princeton and a CNN contributor. "They're all issues that he's talked about a lot and that he's attempted to get action on, but all three are issues where he's been extraordinarily frustrated and unable to really move Congress."
Obama himself acknowledged on the campaign trail this fall that a Trump presidency would bode poorly for his top achievements, including his work on climate and global diplomacy. In his actions this week, Obama is moving toward more permanent solutions, though it's now clear his ambitions won't be fully realized by the time he departs office in January.