Dubai has become a hotspot for those wanting a taste of the high life. Billionaires flock to the city for its top-end hotels and extravagant attractions. That said, you don't have to be rich to enjoy many of these luxuries. Here are just a few reasons to head to Dubai.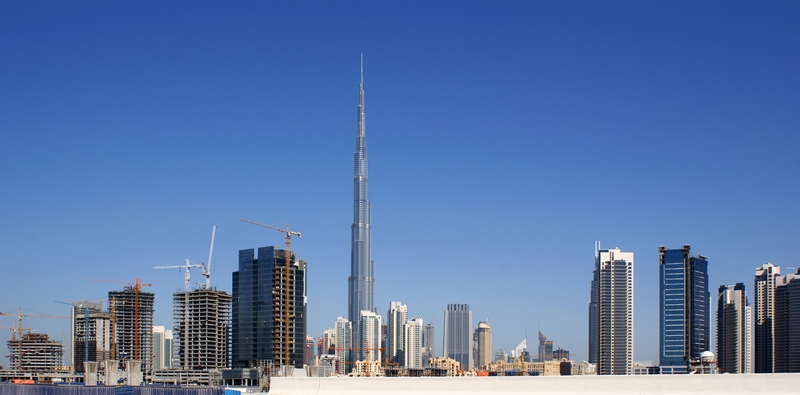 Shop in the largest mall
The Dubai Mall is the largest mall in the world. Here you'll find everything from designer shops to traditional Arab souks. The mall has its own aquarium (one of the biggest in the world), an indoor theme park, an Olympic sized ice rink and an array of other attractions inside. You won't find another mall like it. Dubai also has a number of other impressive shopping centres making it a paradise for shopaholics. Whilst there are many luxury stores, there are also many places to shop on a budget.
Climb the tallest skyscraper
The Burj Khalifa stands a mighty 829.8m and is currently the tallest skyscraper in the world. If you've got a head for heights, you can book tickets to go all the way to the top. There is an observation deck here – when the clouds aren't out, you can see across the whole of Dubai and beyond.
Fly over the city
If a view from the Burj Khalifa wasn't enough of a thrill, there are also opportunities to explore the city by helicopter. These trips aren't cheap, but could be worthwhile for those planning a special occasion. On top of helicopter tours, you can also take a more leisurely trip in a hot air balloon.
Eat fine food
There are many opportunities for fine dining Dubai. The city sports a cosmopolitan mix of cuisines including seafood restaurants, American steak houses and oriental bistros. Whilst there are many expensive places to eat out, you'll also find plenty of budget eateries. For example, there are lots of places to get Middle Eastern-style street food as well as noodle bars and burger joints. Name your flavour – there will probably be somewhere in Dubai that can satisfy your needs. On top of this there a great number of bars and cafes to choose from for those just wanting to stop for a drink.
Visit a waterpark
Dubai like to go grand in just about every way. This includes their waterparks, which boast some of the most impressive slides and flumes you'll ever get a chance to ride. AquaVenture Waterpark is the biggest and most popular in the city. If you're visiting the city with kids, this is the place to go.
Escape to the deser
If the city life gets too much, you always have the option to escape into the desert. Dubai backs right onto the Arabic desert, which you can take a number of action-packed excursions to. These include everything from jeep safaris to camel trips to quadbike adventures. Some excursions will even take you to a remote camp where you can have a BBQ dinner whilst watching the sun set over the desert.