Minor Hotel Group will proceed with the development of Anantara Durrat Al Bahrain Resort in partnership with Bahrain Mumtalakat Holding Company, the investment arm of the Kingdom of Bahrain.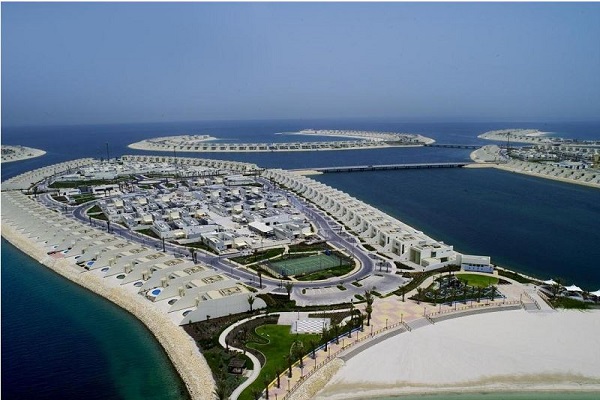 The resort will be in Durrat Al Bahrain, the Kingdom's second largest island development, which has been created across a cluster of 15 spectacular islands.
The hotel will be the first hospitality component in Durrat Al Bahrain, and will be an integrated destination project for leisure, business, and MICE guests visiting the Kingdom of Bahrain.
The 21 square kilometre master development is located on the south east coast of Bahrain and will include 2,000 beachfront villas, 3,600 executive apartments and offices, parks and entertainment precincts, premier retail malls and restaurants, along with a 400-berth marina.
Some 1,000 luxury waterfront villas have already been completed as part of phase one of the development.
Slated to open in 2018, Anantara Durrat Al Bahrain Resort will offer a total of 220 keys, including Lagoon View and Lagoon Access rooms, Beach Pool Villas and Overwater Pool Villas.
Additional facilities will include a selection of restaurants, meeting rooms, a state-of-the-art ballroom, a gym, a kid's club, a teen centre, and an impressive Anantara Spa.
William Heinecke, chairman, Minor International, commented: "We are very pleased to announce this new Anantara resort in Bahrain in partnership with Mumtalakat.
"It's an exciting time for Minor Hotel Group as we continue to expand our footprint within the Middle East and wider MEA region, especially with our core luxury Anantara brand which, in addition to operating ten properties in MEA, now has a further six properties in the pipeline in five countries in the region.
"We are looking forward to working closely with Mumtalakat going forward during the development of this new resort."
Bahrain has long attracted hundreds of thousands of visitors a month from around the GCC and beyond thanks to its open, authentic culture, easy transport links and range of leisure activities.