Every day all around the world people become car owners by purchasing vehicles of varying quality and price. But, taking into account the fact that cars nowadays are more widespread than people on a global level, any would-be car owner would do well to consider buying a used vehicle instead of a brand new one. If properly taken care of, used cars are also a better investment overall, ensuring bigger profit margins upon sale for people who know what they're doing. With that in mind, here are five tips to keep in mind when buying and selling used cars: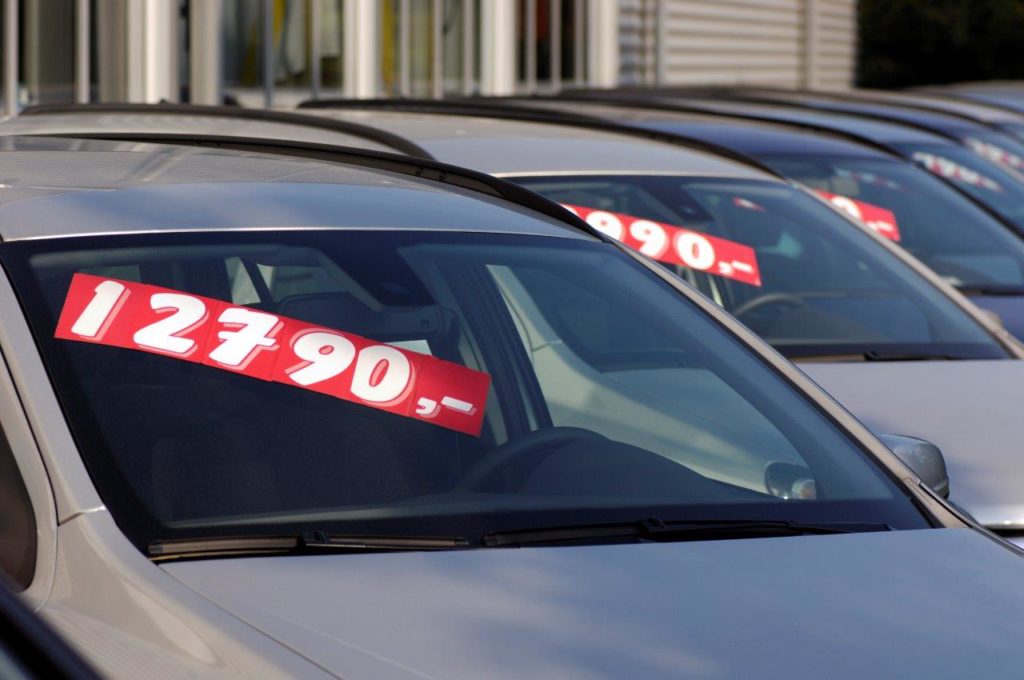 Find a reputable used car vendor
The first step towards making a great deal obviously has to do with finding a reputable car dealership that specializes in used vehicles. For best results, you should focus on finding one that offers money-back guarantees, long-lasting warranties and great prices on servicing. They should also preferably have an easy-to-use website where you can compare models across different prices ranges, something similar to the one belonging to Australia's Zooper Cars. Ask around to find suggestions for such dealerships, and don't hesitate to read online reviews of every place you're considering before you pay them a visit.
Check all vehicles thoroughly
Once you've stepped foot inside a car dealership, your next step should be to properly test all the vehicles you're interested in. This goes beyond simply checking out their wheels and driving around a bit. A full test includes an in-depth look underneath the car's hood, as well as a 30-minute test drive that comprehensively checks all aspects of the driving experience. It's also a good idea to bring a professional mechanic along, someone who can see things that you may not be able to notice at first glance. Above all, remember that buying a car is a serious decision that should not be taken lightly.
Go with classic models
Most cars start depreciating the moment they're bought. In fact, it's estimated that a car can lose up to 40% of its value within three years, which makes it much harder to sell at a good price. This, however, doesn't apply to classic vehicles. These cars are usually at least a couple of decades old and have already gone through the cycle of depreciation once, only to come back strong due to a renewed interest in their style or features. Classic cars aren't as easy as find, and they definitely require an expert eye in order to tell the true gems from the ones you shouldn't bother with, but they can offer a great return on investment if you know what to look for.
Perform DIY improvements
One of the easiest ways to improve your car's value is by adding various bells and whistles to it post-sale. These can range from installing quality sound-systems to re-upholstering the seats inside, basically anything that can add value to the vehicle will work. Research potential car improvements online and see how you can best go about implementing them. In some instance, enlisting the help of a dedicated car professional will be necessary, but it may very well prove to be a worthy investment in the end.
Know the value of marketing
Finally, when all is said and done, you're still going to have to know a few things about marketing in order to get the best deal on your vehicle of choice. Posting ads online will get you plenty of attention, but in some instances you can stand to gain a lot more by targeting your advertisements towards special auto clubs, or using social media to build hype around a certain vehicle. Whatever you do, arm yourself with patience, as the ideal seller might take a while to arrive, and remember that there's no rush to sell the car unless you need the money fast.
That concludes our quick overview of the top five things to keep in mind when purchasing and selling used vehicles. Of course, in a business such as this, the occasional failure should be expected, since you're bound to make mistakes in evaluating certain cars along the way. But as long as you remain patient and keep doing this out of a genuine love for cars, odds are you'll reap the rewards of providing numerous great vehicles for yourself and others.