Earlier this week, Acura Motorsports announced that it will enter the Pirelli World Challenge competition with the all-new 2015 Acura TLX GT. The vehicle will make its official debut at the Detroit Belle Isle Grand Prix double-header race weekend on May 30.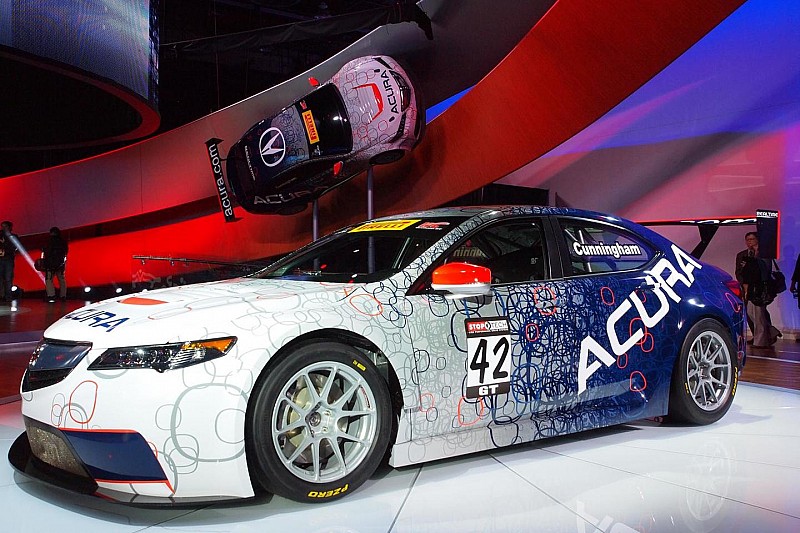 The Acura TLX GT will face competition in the form of the Audi R8 LMS, Cadillac CTS-V, Chevrolet Corvette, and more. The new model was developed from Honda Performance Development (HPD), and thanks to a long-time partnership with RealTime Racing, the Acura TLX GT will compete in the top racing category.
RealTime Racing has become one of the most successful teams to compete in the Pirelli World Challenge. Since entering the Sports Car Club of America Pro Racing-sanctioned World Challenge series in 1993, RTR has claimed 85 race victories, along with the 14 Manufacturers' Championships and 14 Drivers' Championships. "The competition in the 2014 Pirelli World Challenge is incredible, but Acura has never shied away from strong competition, in the marketplace or on the race track.
The 2015 Acura TLX is a true luxury sport sedan, so it is fitting that the car be raced against several of its natural competitors, and even some up-market brands, in the Pirelli World Challenge," said Art St. Cyr, President of Honda Performance Development and Vice President, Product Planning and Logistics, American Honda, in a recent statement.As of right now, only one car will be fielded for races for owner and driver Peter Cunningham, but a second car will follow at a later date.
Powered by a direct-injected, twin-turbo V-6, the Acura TLX GT will also feature all-wheel drive, along with an HPD chassis and aerodynamic performance parts.