Many of us are in love with fast cars and the sounds produced by their powerful engines, and what better way to honor that feeling than with a new world speed record?
This year on February 14, the Hennessey Venom GT went out to break the speed record for a two-seat sports car.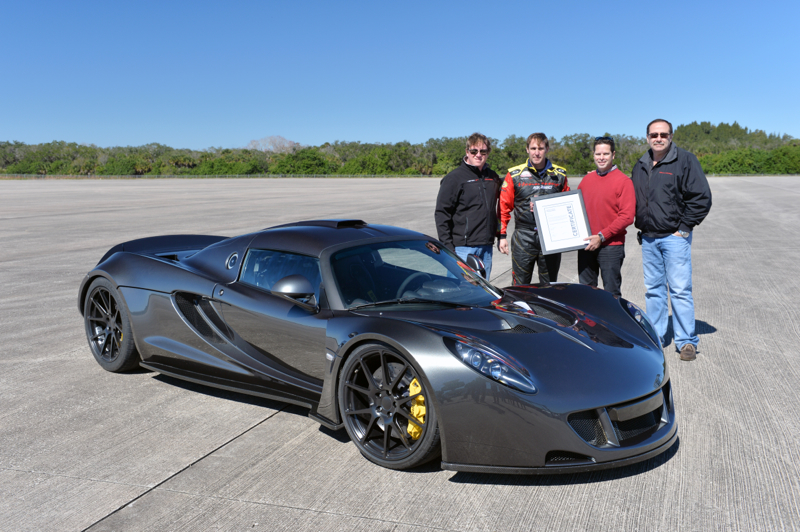 The guys at Hennessey took the latest Venom GT to the Kennedy Space Center in Florida to the 3.2-mile Space Shuttle landing runway to give the sports car some room to breathe.
Behind the wheel sat Brian Smith, Director of Miller Motorsports Park. On deck was a representative from Racelogic, world-renowned maker of VBox GPS data-acquisition systems, to verify and document the speed of the Venom GT. Powered by a 1244-horsepower V-8 engine mated to a Ricardo six-speed manual transmission, the Hennessey Venom GT is capable of some pretty incredible numbers.
It goes from 0 to 60 in under 3 seconds, 0 to 100 in under six seconds, a verified speed of 270 mph.
Check out the Hennessey Venom GT in action. If that top speed doesn't blow you away, the sound produced by that powerful engine definitely will.