Tesla Motors delivered significantly fewer electric cars than anticipated in the second quarter as it fell short of production targets and churned out a flurry of vehicles in the last four weeks.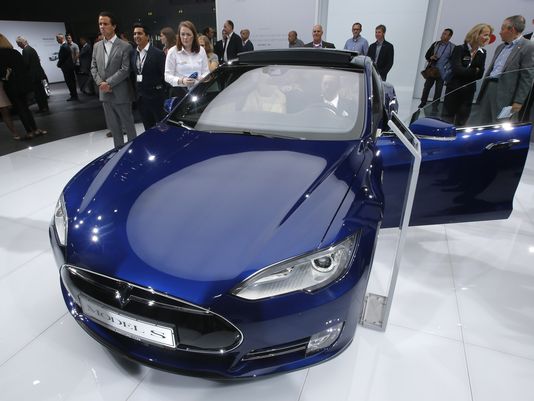 The Palo Alto, Calif.-based company said Sunday it delivered 14,370 vehicles during the quarter, including 9,745 of its Model S and 4,625 of its Model X, about 15% fewer than the 17,000 predicted in May.
The company sharply ramped up production, cranking out 18,345 vehicles from April to June, 20% more than in the first quarter. But it had estimated it would produce 20,000.
And it said nearly half of the output was in June. That meant more than 5,000 customer- ordered vehicles were still on trucks and ships at the end of the second quarter and will be delivered early in the third quarter.
Tesla says it expects to produce and deliver 50,000 vehicles in the second half of the year, roughly equal to its entire output for all of 2015.
The company said last week a Model S driver died in May while using the car's autopilot system on a highway near Williston, Fla. Federal regulators are investigating the accident.