You imagine your wedding day so clearly in your mind. A beautiful dress shimmering in the springtime sunlight, your gorgeous bridesmaids getting teary eyed at the ceremony and your amazing man; you know he is the right guy for you, it was clear from the very moment you laid eyes on each other. There are a few things that worry you about getting married and that is the cost and scale of the event. You have never organised something so big, so you want to make sure you get everything just right. Here are a few methods that you can use to pull off your dream wedding in the next year.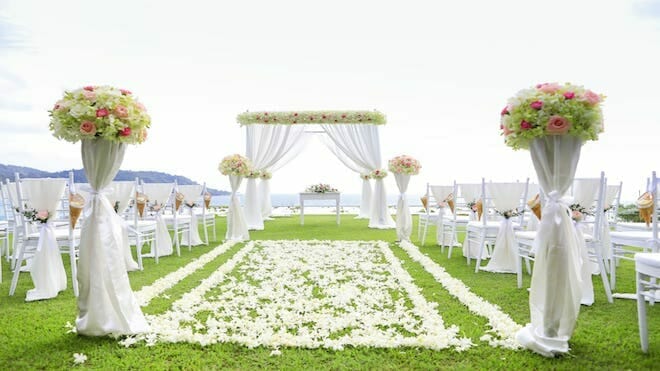 Save, Save, Save
There's no doubt about it, weddings are expensive and they're not getting any cheaper. You're worried that you won't be able to afford the wedding you dreamed of when you look at your bank account. Sometimes saving is practically impossible, so you might want to consider a fast payday advance. This is a quick and efficient way to get hold of money quickly, so you can start to pay deposits on venues and pay for your invitations. As soon as you get engaged you should be looking to book your venue, because the popular ones can go quite quickly. As soon as you have the finances you will be able to start enjoying your wedding planning instead of stressing about saving.
The Guest List is So Important
Often it isn't how lavish the venue is or how stunning the dress it, but it's who's around you that is most important. Make sure you and your partner think carefully about your guest lists, because you don't want to be stuck with somebody you don't really like for the whole day. Think about who you are still going to be friends with in the next five years and don't worry about people pleasing too much. You want to invite the people who make you feel happiest, so surround yourself with uplifting friends and family.
Think Themes
The overall theme of your wedding needs to be something unique to you and your partner; whether it's a specific colour, thought, place or idea you need to make the decision together carefully. Depending on what time of year you are getting married, the colour scheme might have some reflection on this. During the springtime a mint green, peach and rose gold wedding would look sublime in the sparkling sunlight. Similarly, if you opted for a winter wedding then rich navy blues and emerald greens would look stunning against the winter sunsets.
Say Yes to the Dress
Choosing the right wedding dress for you is going to be one of the biggest decisions you ever make in your life. When you try on the dress that is 'the one' you will know straight away. As long as you feel comfortable, beautiful and fuzzy inside you know you will have made the right decision.
Paying for a wedding is never going to be a straightforward task, but with the right amount of planning and preparation you should find it a breeze.