We all love dressing up for events and keeping up with the latest trends in fashion. However, we sometimes go overboard, especially when there are exclusive deals and discounts. We often forget the impact our clothes causes to the environment. Let's look at the effects of textile on the environment and how rubbish removal services can help in minimising waste thrown into a landfill.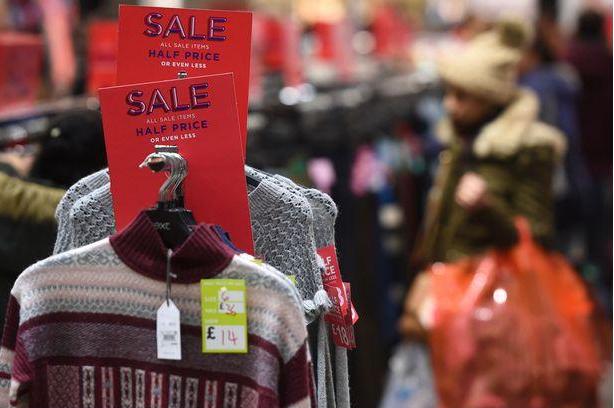 How Does Fast Fashion Pollute the Environment?
According to the Waste and Resource Action Program (WRAP), textiles with a value of about £140 million ends up in landfills annually. Furthermore, the old clothes collecting dust in your wardrobes amounting to about £30 billion. And that is only in the UK, imagine how much landfill space we will need to accommodate waste from the rest of the world. Pollution from textile begins during production. Fibres like cotton depend on pesticides, while synthetic fabrics use oil, which is a non-renewable resource. When clothes wear out, they are disposed of into the landfill. While most textile products are from organic material and are biodegradable, they may not decompose in a landfill. Decomposition requires oxygen, which may not be available. Therefore, clothes end up rotting through anaerobic digestion. The result is the release of toxins that sip into soil and water bodies. They also release greenhouse gases which are harmful to the environment. So how do you get rid of your clothes without filling up a landfill?
How to Reduce Waste Going to the Landfill
Textile manufacturing companies are putting some effort in ensuring minimal environmental impact during production. On an individual level, there is a lot we can do to protect the environment.
1. Recycling
Did you know that about 93% of all textile waste is recyclable? The textile recycling industry is rapidly growing, and they ensure most of the clothes are reused. Some are sold as used clothes while the rest end up as reprocessed fibres which are excellent materials for making upholstery and cloth wipes. Therefore, ensure your used garments go to the local recycling station. You can also put it in the bee bags, and the rubbish removal services will take it to recycle. Clearabee has a proven record of making sure they minimise waste going to the landfills through recycling and reusing.
2. Donations
If you have unwanted clothes lying idle in your wardrobes, it is time to take it out. You can donate it to the local charities and non-profit organizations. Some of the charities will pick the donations at the curb, and some have donation boxes around town. Even rubbish removal companies donate to charities instead of throwing all the waste into the landfill.
3. Organise a Clothes Swap Event
A community clothes swap is a fantastic idea for getting rid of your unwanted clothes. Organise an event where people can bring clothes in good condition to exchange them for other textiles. A clothes swap event allows someone to get something new without spending money. If a community event is too much work, invite some friends over and let them pick what they want from your unused pile.
4. Re-Fashion
You can redesign any piece of clothing into unique and fashionable wear. Using online resources, you can recreate an old dress into something beautiful. Instead of re-fashioning, you can also sell unwanted clothes online or hold a garage sale and invite your neighbours.
Clearabee is a rubbish removal company dedicated to conserving the environment. They collect most of the waste streams and find ways to recycle and reuse waste. Their policy of reusing 90% of the waste goes a long way in reducing landfills.