We all want the best for our children. We want them to grow up and live happy, healthy and fulfilled lives. Some of this is down to them. But helping them to develop healthy habits as children, will provide the best possible start.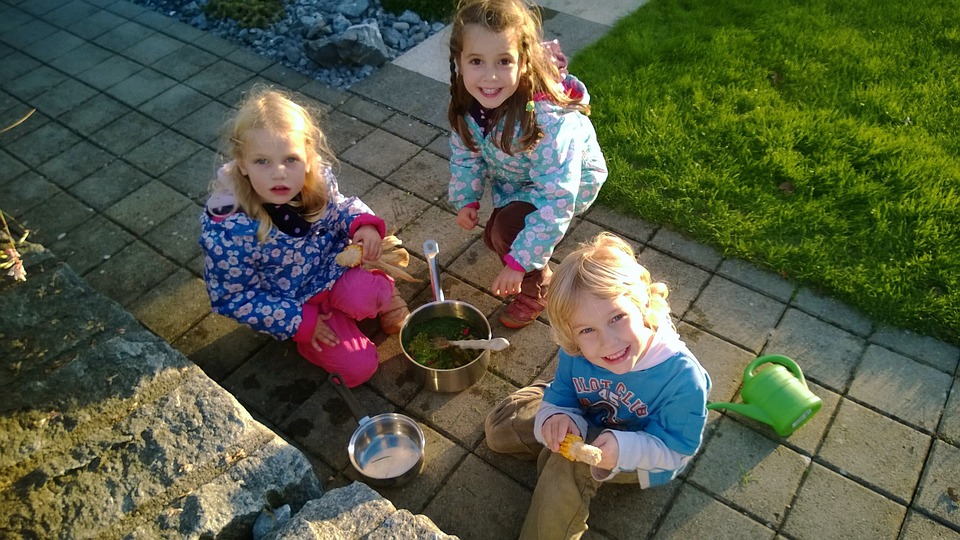 Food
Having a healthy relationship with food has countless benefits. There are many ways you can foster healthy eating habits in your kids.
Teach them about food and where it comes from. Visit farms and talk to them about meat and dairy products. Encourage them to grow their own plants and food. Even if you don't have outdoor space, tomato plants and herbs can be grown on a window sill.
Prepare healthy meals for your children and teach them about nutritional values. Allow them to join in with the preparations as much as possible. When cooking, make it fun and interesting. Substitute their favourite dishes with healthy alternatives. Make sure you have the right equipment such as a Uuni Pizza Oven and a spiralizer, etc.
Exercise
One of the modern day challenges for parents is to keep screen time to a minimum. We constantly hear reports about children spending too much time playing electronic games and watching TV. This can have a negative impact on your child's health.
Think about enrolling your child in an after-school club. This will allow them to experience a range of activities and to mix with other children. Recent research shows significant positive benefits.
Exposing your kids to a variety of activities will allow them to decide for themselves what they enjoy doing. It also keeps things fun and interesting. Look for a mixture of activities that can be carried out at home and other venues.
Look After Your Kids' Mental Health
Mental health is equally as important as physical health. There are several ways you can help your child to develop a healthy mind.
Encourage your children to mix with others. Expose them to a mixture of friends and close family so they can interact with children and adults alike. This will help promote good communications skills. It will also help them to build relationships.
Allow your children to be curious and ask lots of questions. Encourage them to find answers themselves by showing them how to research etc.
Develop a strong bond with your kids and let them know that they can talk to you about anything. Encourage them to share worries and concerns. Suggest ways that they can overcome stressful situations.
Setting boundaries is a good way to show your child that you care. Children need to know their limits to feel secure.
Be a Great Role Model
To maximise the effect of all of these suggestions, you will need to model this as a parent. Telling your child what to do will have little benefit if you don't do it yourself. So demonstrate healthy eating habits by eating well and preparing your own food. Join in with some of your kids' sports and activities. In addition, take part in your own sports.