1. Good carving starts with the right pumpkin. Choose one that is fresh, with a sturdy stem and no bruises, and that has a flat bottom so it won't roll.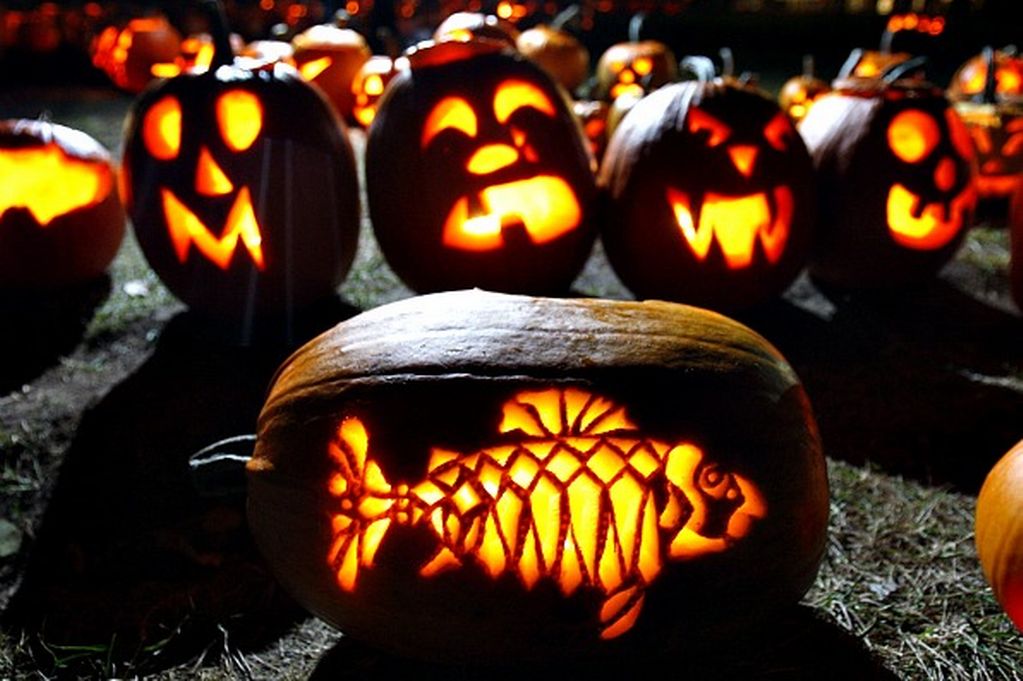 2. Cut out the lid on an angle, not straight up and down. This way the lid won't drop inside the pumpkin when you replace it. A boning knife works best for this.
3. Scoop out all the pulp — and then some. You can buy a special "claw" for this, but an ice cream scoop will do just fine. Thin the inner wall of the "face" area to 1 1/4-inch thick, so it will be easier to pierce the shell.
4. Hold the pumpkin in your lap when it's time to carve the features. It's easier to carve when the face is gazing up at you. And don't cut on a slant; clean up-and-down slices look best. To make intricate designs, try using a small saw. Pumpkin Masters makes a pumpkin-carving kit with a 4-in-1 tool, a scraper tool, a saw, a drill, a pounce wheel, and 14 patterns.
5. Use your scraps creatively. Make a tongue out of a discarded piece of pumpkin shell, for example.
6. Keep your pumpkin fresh. Spread petroleum jelly on the cut edges to seal in moisture. If your pumpkin still shrivels a few days later, you can revive it with a facedown soak in cold water for up to eight hours.
7. If you like to leave the lid on while the candle is lit, create a chimney. First, leave the lid on for a few minutes while the candle burns, then make a small hole where the lid has blackened.
8. Sprinkle a little cinnamon inside the lid. When you light the candle, your jack-o'-lantern will smell like a pumpkin pie.
TELL US: What's your trick for carving a perfect pumpkin?