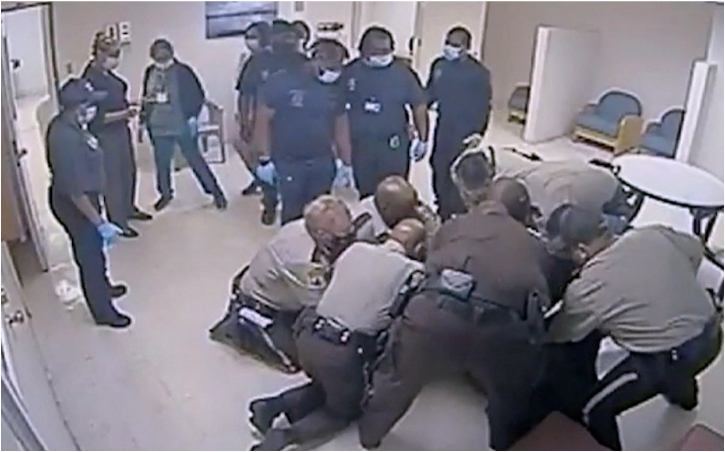 In early March, a 28-year-old black man died in a Virginia psychiatric ward, leading to the charging of ten people, including seven police officers. The man was reportedly picked up by the police on March 3 after allegedly collecting lawn lights from the neighborhood's front gardens.
He was taken to a hospital for examination before being transferred to a detention center after allegedly attacking police officers. On March 6, he was transferred from prison to the psychiatric hospital. The fatal incident occurred there after alleged renewed aggressive behavior on his part.
The video footage of the incident has been described by prosecutor Ann Cabell Baskervill as "extremely clear" and "extremely frightening". The footage shows a group of police officers and hospital workers pushing a handcuffed black man to the ground in a psychiatric facility. They held him down for around eleven minutes until he no longer moved. The autopsy report found that the man suffocated while he was "physically held".
The man's mother denies the allegation of renewed aggressive behavior and has stated that her son has had mental problems for years. She has raised serious allegations against the authorities, saying "all institutions have let my son down". The incident has been compared to the death of George Floyd, who died in May 2020 after being restrained by police officers for several minutes.
Seven police officers and three hospital workers have been charged with manslaughter. The seven police officers have turned themselves in and have been suspended from duty pending investigations.
Lawyer Ben Crump, who has previously supported Floyd's family, has spoken out against the treatment of people in mental health crises, arguing that they are often treated as criminals rather than people in need of help.