A record number of police officers patrolled New York's annual Thanksgiving Day parade, which passed off peacefully on Thursday.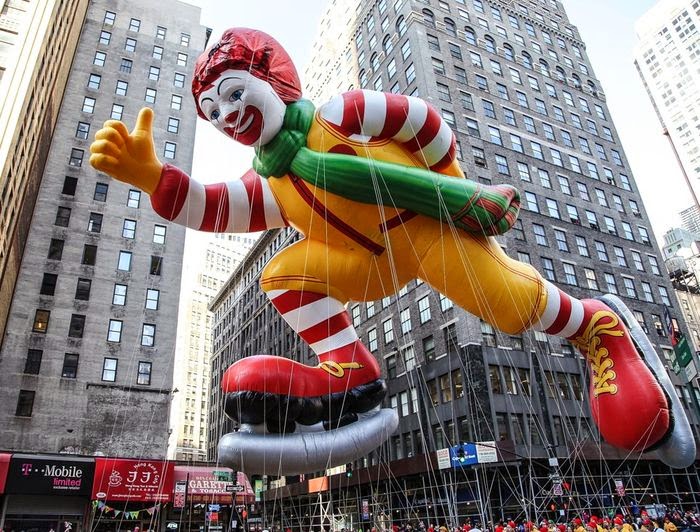 The city's signature parade was held under tight security following the attacks in Paris on 13 November.
But officials urged residents and tourists to attend, saying there are no credible threats.
The parade, in its 89th year, included marching bands, floats and giant balloons, drawing huge crowds.
The New York Police Department ramped up security, adding around 200 officers from a new counter-terrorism unit.
Police Commissioner William Bratton said the parade was "a way to push back on events around the world that are meant to intimidate,"
New York Mayor Bill de Blasio said police had been "fine-tuning" its response to a possible terrorist attack in advance of the parade but told people not to give in to "psychological warfare".
In Washington, a man was arrested after climbing over a fence into the grounds of the White House while President Barack Obama celebrated Thanksgiving with his family.
The man was reported to have been carrying an envelope but was not armed.