North Korea has named a career diplomat with broad experience in negotiating with rivals South Korea and the United States as its new foreign minister, according to a diplomatic letter from Pyongyang.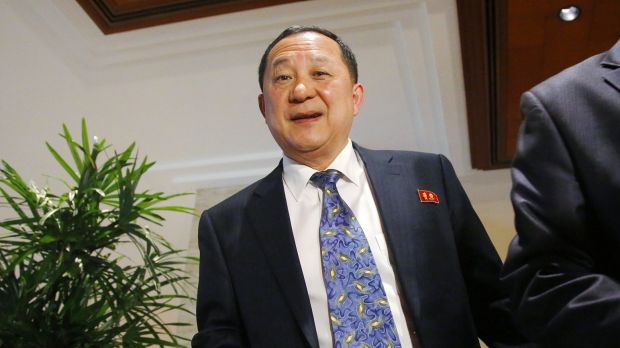 North Korea's Embassy in London informed the British government Monday that former Vice Foreign Minister Ri Yong Ho has been appointed as the country's new foreign minister.
Some Seoul analysts say Ri's appointment could be part of a bid to revive long-stalled diplomacy and improve ties with the outside world after Pyongyang's fourth nuclear test in January led to international criticism and tough sanctions. Critics say North Korea has previously tried diplomacy after ratcheting up animosity in an attempt to win concessions and aid.
Ri has served as the North's top envoy to long-stalled six-nation disarmament talks on his country's nuclear weapons program and participated in talks with the United States in the 1990s. He also served as the North's ambassador in London.
In 2011, he met South Korea's top nuclear envoy in Bali, Indonesia, on the sidelines of a regional security conference and agreed to work toward a resumption of the nuclear talks. The agreement was considered a breakthrough at the time, but the nuclear negotiations are still stalled and have not been held since late 2008.
The North Korean message didn't say what happened to departing foreign minister, Ri Su Yong. But South Korea's spy agency said Tuesday that Ri Su Yong was believed to have been promoted to a vice chairman of the ruling Workers' Party after giving his top diplomat job to Ri Yong Ho. The agency didn't elaborate.
Both Ri Su Yong and Ri Yong Ho were awarded high-level posts during a recent Workers' Party conference that was held for first time in 36 years. If Ri Su Yong's promotion is correct, he replaces Kang Sok Ju, a foreign policy specialist who negotiated a deal with the U.S. in 1994 to freeze and ultimately dismantle North Korea's nuclear reactor in exchange for economic aid.