As most people realize by now, the price of oil all over the globe has been low for some time now. And, it's had a severe impact on the industry employment figures. Hundreds of workers from large oil companies in the States have had to look elsewhere as the industry seeks to redress the balance to their books.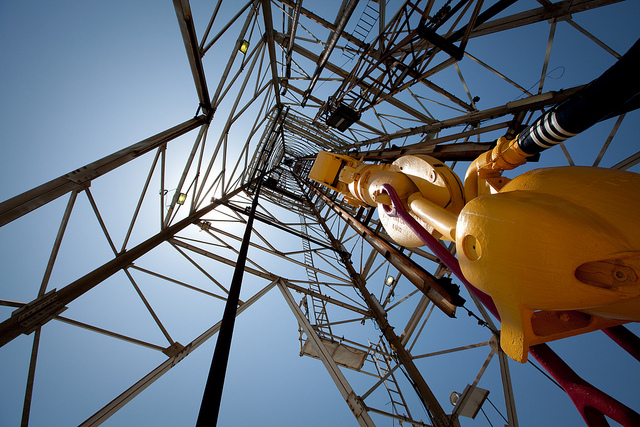 However, with the current price of oil seeming to be on the rise again, will this give a boost to the employment figures, too? Today, we thought we would take a look at some of those job areas that have taken a hit – and that might be opening up again soon.
Geology
Oil prices go up down whenever there is a lot of resources available. Of course, the industry is always on the lookout for more, but this tends to slow when most companies have found a good source. With the price of oil sneaking up, though, it's a sign that plenty of firms will start searching again. And, when they do, it's going to be down to geologists to find the 'liquid gold'.
It's a good area to work in – you can pull in a six-figure salary with the right qualifications and experience. However, the search for oil comes with a lot of pressures that only pay out if you find the perfect spot.
Engineering
Engineering is a large part of the oil industry, of course. You can work on supporting the machinery used for drilling, or even be part of the design process. There is a lot to do, from as little as fixing rotary seals to working on enormous hydraulics system.
Of course, when the oil prices are up, there is less need to drill, so engineers often find themselves excess to the industry. However, it's worth engineers keeping an eye out for the near future as the oil prices increase.
Derrick hands
As is the case with many industries, it's often the manual workers that lose their jobs before anyone else. And, many of the layoffs from the past few years have been the derrick hands. These workers are the people that make sure the pumps are working properly, and they do a lot of physical work to ensure each drill is a success. And, of course, when there is less drilling go on, they are left with nothing to do.
With prices on the rise again, though, expect more demand for Derrick hands. You'll need a good head for heights, and you should be physically fit. It's well paid – although you might have to ride out some tough times in the future.
Data engineers
Finally, let's take a look at data engineers – or field engineers – who are key to the drilling process. As drills head down to the bottom of the sea and star taking up oil, there is a lot that can go wrong. It's the field engineer's job to watch the entire process and take readings so that the experts understand how things are going.
You will need to be able to relay a lot of information at once, as well as to work twelve-hour shifts in one sitting. While there are few field engineer jobs out there, they tend to be safer than most. Many field workers have survived this period of low oil prices with their jobs intact.