A police officer shot on Thursday night has died, San Diego Police Department has announced. The SDPD tweeted: "It is with a very sad heart that we announce the death of one of our Officers tonight. Pray for his family."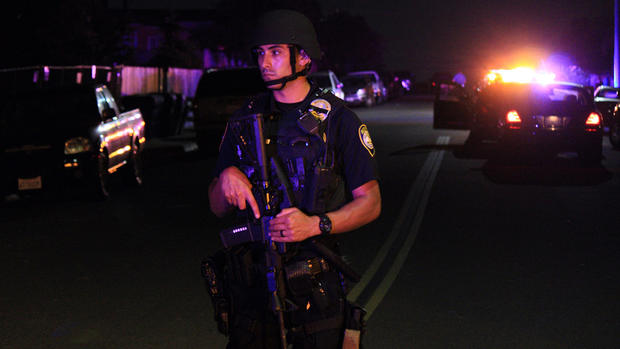 It added: "We still have a second Officer in surgery.  Keep him in your prayers."
The department's police chief, Shelley Zimmerman, subsequently tweeted: "Just left the hospital where our second officer has just come out of surgery. He is expected to survive!!"
It is not known what caused the incident which happened around 11pm in the south-eastern part of city.
Police reportedly urged residents to stay indoors while they searched for suspects.
A suspect is reportedly in custody and a search is on for other possible suspects, the SDPD said.
The shooting comes as police departments around the country remain on full alert after the killing of officers in Dallas and Baton Rouge, Louisiana, earlier this month.