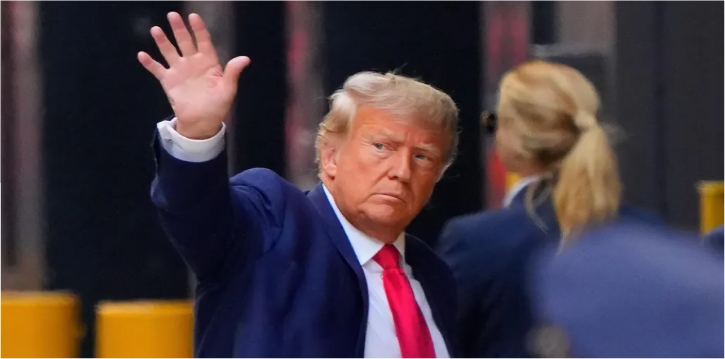 Former US President Donald Trump has been found liable for sexually abusing advice columnist E. Jean Carroll and was ordered to pay her $5m in a civil suit judgment. The jury cleared Carroll's claim that she had been raped, but found Trump liable for sexual abuse and defamation of Carroll.
Carroll, who sued Trump in 2019, said in a statement that she took legal action to "clear my name and to get my life back," and that the victory is not just for her, "but for every woman who has suffered because she was not believed."
Trump has denied the accusations and called them a "fraudulent and false story." He did not attend the trial and immediately took to social media to call the verdict a "disgrace" and promised to appeal.
The verdict comes as Trump is facing several legal challenges, including a New York criminal case related to hush money payments made to a porn actor. The state attorney general has also sued him, his family, and his business over alleged financial wrongdoing.
In addition, Trump is contending with investigations into his possible mishandling of classified documents, his actions after the 2020 election, and his activities during the insurrection at the US Capitol on January 6, 2021.
During the trial, multiple accusers who have accused Trump of sexual assault or harassment testified, and jurors were played the 2005 "Access Hollywood" hot-mic recording of Trump discussing kissing and grabbing women without their consent.
It is unclear what implications the verdict would have on Trump's third presidential bid. He has faced few political consequences in the wake of previous controversies, ranging from the "Access Hollywood" tape to his New York criminal indictment. Trump's Republican rivals were mostly silent after the verdict, a sign of their reluctance to cross Trump supporters who are critical to winning the presidential nomination.
The jury's decision represents a significant victory for Carroll and for the #MeToo movement, which has sought to hold powerful men accountable for their treatment of women. However, the decision is unlikely to sway Trump's supporters, who have largely dismissed the allegations against him as politically motivated.
The judgment also highlights the challenges that victims of sexual abuse and harassment face in seeking justice, particularly when their abusers are wealthy and powerful. Despite the verdict, Carroll has acknowledged that the $5m judgment does not erase the trauma she experienced as a result of Trump's actions.
The trial has reignited the debate about the need for stronger legal protections for victims of sexual abuse and harassment and for greater accountability for those who commit these crimes, particularly those in positions of power. The verdict in Carroll's case sends a powerful message that no one, regardless of their status or wealth, is above the law.