Deciding where to live can be a tough decision. You might already live in an area you deem costly, and have your eye on somewhere else.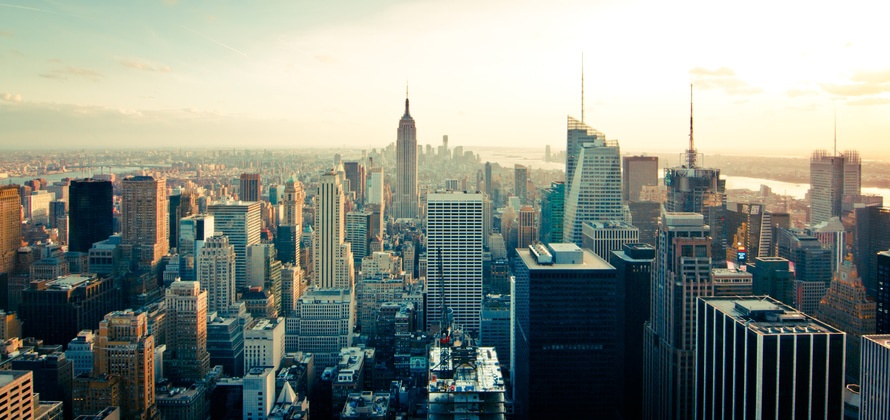 Before you make that decision though, consider your options. It's worth taking a look at every aspect of living in that state, from food costs to income tax. Property prices can also heavily fluctuate, so whether you're a family or a singleton, your budget may spiral out of control quickly.
Below is a list of three of the most expensive American states to live in. All the usual suspects are present, and some of the prices you'll be shelling out are sky high. So whether you need to move for work or for pleasure, consider if your financials will allow you to.
You'll see a cost of living number assigned to each state. At a base level, the higher the number, the more expensive the location. 119 is the lowest in the country, and 330 is the highest.
New York
Highest Cost of Living: Babylon, 330
It's Babylon, New York that takes the cake here, the coastline being the most expensive place to live in the whole of America. The Big Apple itself is no slouch either, and living here will cost you an absolute fortune. A meal for two alone will set you back at least 80 dollars, so you may have to go hungry in some cases!
California
Highest Cost of Living: Palo Alto, 291
With San Francisco a close second, Palo Alto winds up being the most expensive Californian city to live. Famous for its Golden Gate bridge, the state also charges similarly golden prices. You may be bombarded by pretty lights in the sky, but it will cost you!
The income tax rate generally falls in line with other areas of the country, so it's not this that makes it a costly home. It's the property itself. The median home value in Palo Alto is around $2,535,800, which is up over 15 percent from last year. Best get saving those pennies!
Hawaii
Highest Cost of Living: Honolulu, 224
Aloha! The birthplace of President Obama, Honolulu, is surprisingly one of the most costly areas in the country. It's no lie, either. Many outlets have pegged the average home price to be around $868,317.
Not only is this a staggering figure, it's probably one you didn't expect from a state known for its beaches and holiday life. It doesn't end there either, with a monthly energy bill hitting over $530 and a doctor visit well into the $120 range.
So, before you consider jetting off to that new life, think carefully. This has been a quick overview of three of the most expensive states, but there's so much more to consider. From income tax to Social Security to food and utility bills, be careful with your costs.
Thanks for reading! Do you have any experience with these expensive states? Any money saving tips for other people? Sound off in the comments below!