MPs have voted by a majority of one to force the prime minister to ask for an extension to the Brexit process, in a bid to avoid any no-deal scenario.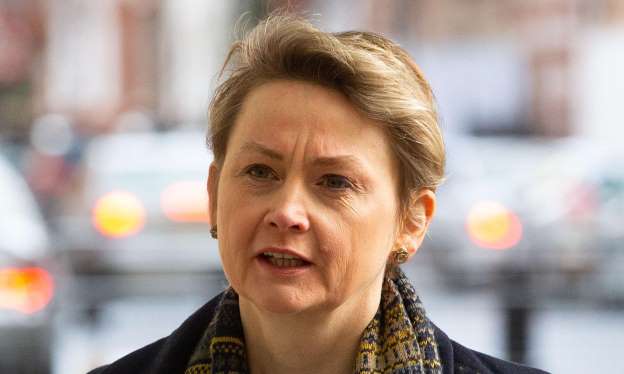 Labour's Yvette Cooper led the move, which the Commons passed in one day.
The bill will need Lords approval to become law, while it is the EU who decides whether to grant an extension.
It comes as talks between Prime Minister Theresa May and Labour leader Jeremy Corbyn to end the Brexit deadlock are set to continue.
Discussions between the two leaders on Wednesday were described as "constructive", but were criticised by MPs in both parties.
Meanwhile, Chancellor Philip Hammond has suggested that he expects Brussels to insist on a lengthy delay to Brexit and described a public vote to approve any final deal as "a perfectly credible proposition".
'Constitutional outrage'
Ms Cooper's attempts to prevent a no-deal departure from the EU passed by 313 votes to 312.
The draft legislation by the former Labour minister would force the prime minister to ask the EU for an extension to the Article 50 process beyond 12 April and would give Parliament the power to decide the length of this delay.
Mark Francois said: "It's difficult to argue that you've had an extremely considered debate when you've rammed the bill through the House of Commons in barely four hours. That is not a considered debate, that is a constitutional outrage."
'Useful but inconclusive'
It comes as talks between government negotiators and Labour are set to continue throughout Thursday after Mrs May and Mr Corbyn agreed a "programme of work".
A No 10 spokesman said on Wednesday that both parties showed "flexibility" and "a commitment to bring the… uncertainty to a close".
Mr Corbyn said the meeting was "useful, but inconclusive", adding there had not been "as much change as [he] had expected" in the PM's position.
In either event, Mrs May said she would ask the EU for a further short extension to Brexit in the hopes of getting an agreement passed by Parliament before 22 May, so that the UK does not have to take part in European elections.
Second referendum
Mr Corbyn is coming under pressure from senior colleagues in his party to make a further referendum a condition of signing up to any agreement.
The UK has until 12 April to propose a plan to the EU – which must be accepted by the bloc – or it will leave without a deal on that date.