Samsung is finally showcasing projects out of its secret laboratory called Creative Lab for the first time at CES next week. One of the three projects it's launching is Welt: a smart belt that helps you maintain your waistline by counting steps and monitoring the time you spend sitting down, as well as your eating habits.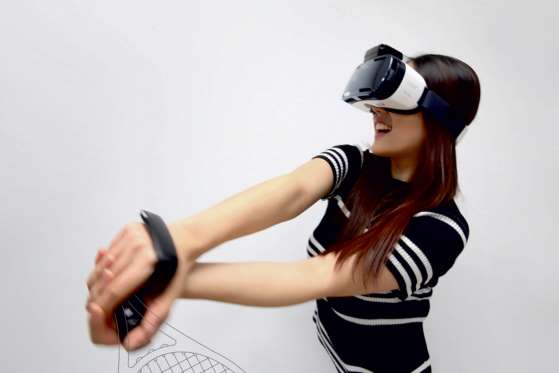 Next is rink, which is a hand-motion controller for games and experiences on virtual reality headsets. Instead of designing it to look like a typical pair of gloves, its creator decided to make them as straps worn around your hands, as you can see in the image above.
The final project, and perhaps the most unusual, is TipTalk. It's a watch strap that can be attached to smartwatches like the Gear S2, though it does much, much more than hold your accessory in place. See, while wearing it, you can listen to music or take calls without headphones on just by pressing a finger against your ear.
These are but three of the many projects the company's engineers are working on under the Creative Lab banner. C-Lab, to be exact, is Samsung's in-house incubator. The Korean manufacturer took a leaf out of several American tech companies' book and gave around 350 of its engineers time off to develop their own ideas. Besides the three listed here,Bloomberg revealed some of its other projects in November, including a shoe insert that monitors posture and a device that helps you learn the violin.