Have you ever been on a camping trip? If not, why not? Although it might not be for everyone, it's an incredible way to get in touch with nature and switch off entirely. So, it's time for you to face your fears, grab a tent and head off into the great outdoors. There are many important elements of a great American holiday and here's some great reasons why you should put camping on your list for this year.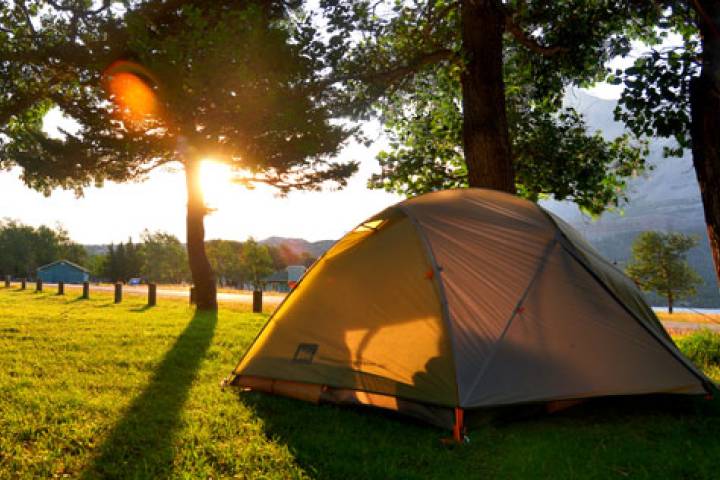 1. No internet!
Most people might use this reason to convince themselves that they definitely shouldn't go camping but sometimes wouldn't it be good to just switch off and not have to worry about be contacted 24/7? You may not be connected with the latest tweets, but it does mean you have a real connection with nature and your experiences are in the present. Plus, it doesn't mean you can't bring your phone, in case of emergencies, just keep it switched off instead.
2. It's a cheap weekend away
In comparison to most weekend getaways, taking a camping trip is so much less expensive than hotels, restaurants and bars. All you have to pay for is a small fee to the camping park and the rest you can bring yourself, just make sure you don't overload yourself with too much luggage. Packing a lightweight pocket blanket, for example, can be used as a blanket, groundsheet or table cover so think about versatile items like this that have multiple uses.
3. Sitting around the campfire
One of the best joys of going camping is having to start a fire and spending the evening sitting around it, but did you know that apart from cooking and warmth, it also has other benefits? It keeps the bugs away, a reason many people decide not to go camping. However, you do need to follow important safety measures before building a campfire so make sure you know these before starting one.
4. Star-gazing
If you live in an area where there are many buildings and artificial light, then the wonders on a night's sky will surely leave an impression on you while you're camping. This a free light show that puts on meteors, galaxies, planets and a million stars for you to lie back and gaze at. Plus, with some amazing sunrises and sunsets, what's not to enjoy?
5. Camping makes you happy
Simply escaping from the daily grind back at home and being outdoors will get your heart pumping and enlighten your mood. Add more sunlight, oxygen and exercise and your overall health and circadian rhythm is immediately improved.
Wherever you live, there's always a great choice of camping grounds so next time you're at a loose end for a couple of days, why not organize a camping trip and awaken your senses to the wilderness?