While there are a lot of fabulous things to do in San Diego, a lot of them can cost quite a bit of money. Partaking in a lot of activities could mean that you end up spending a lot of cash on your vacation. Once you've paid for your flights and your San Diego vacation rentals you may be feeling the pinch, but there is some good news. There are plenty of things that you can do in the city for free, which means you can actually spend less than you think.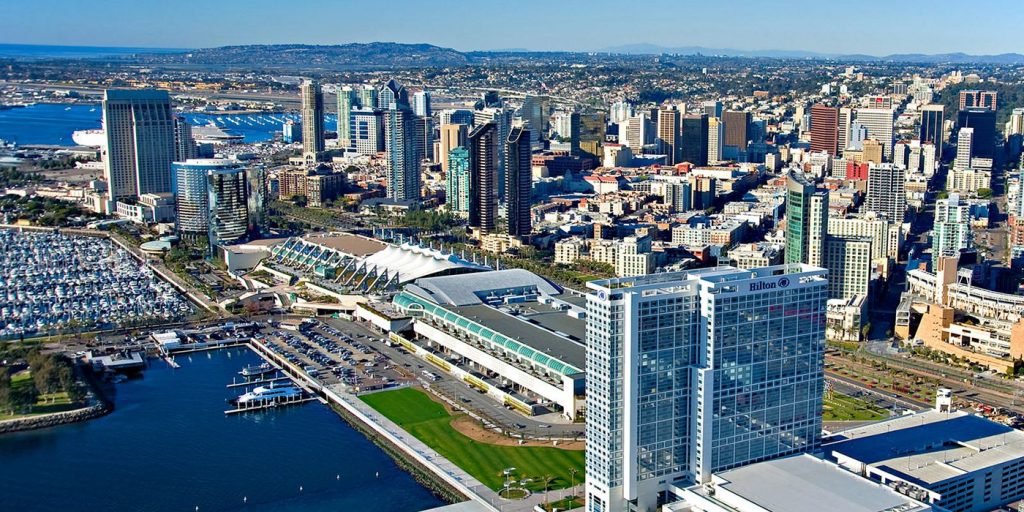 Take a look below for more information about the best things you can do for free in San Diego:
Head to Mission Bay Park
Covering more than 4,200 acres, and with 19 sandy beaches, Mission Bay Park is a must-visit location. With picnic areas, marinas and play areas that are ideal for kids of all ages, the park is well worth a visit. The area is the perfect spot if you want to do a bit of jogging or rollerblading, and it's also ideal for biking too. In fact, many of the locals use the park to undertake a bit of exercise, and it's easy to see why.
If you're a lover of wildlife you will enjoy the wildlife preserves, especially if you're a bit of a birdwatcher too. But guess what? If you love camping you can also pitch a tent, if you've remembered to bring one with you, that is. If you do decide to spend a bit of cash while you're at the Park you may want to think about participating in a bit of water skiing if you're feeling brave enough. Visit Mission Bay Park at least once during your stay, and enjoy the scenery and atmosphere knowing that a day trip to the Park doesn't have to cost anything.
See the San Diego Embarcadero
The San Diego Embarcadero is situated south of Lindbergh Field International Airport and is home to many cruise ships and the USS Midway among other ships. The word 'Embarcadero' is Spanish for 'landing Place', and this particular landing place is the ideal destination if you're a lover of ships of all shapes and sizes.
If you happen to be visiting the area during the summer months you may be lucky enough to see the San Diego Symphony who perform in Embarcadero Park South, and play a 'Summer pops series' which is always worth a watch.
San Diego State Historic Park
Located in Old Town, and ideal if you want to see what life was like in America and Mexico in the 1800's, the Historic Park is well worth a visit. Containing many historical treasures, museums, and a few restaurants, you are almost guaranteed a great day out. Check out the adobes, which are buildings that have been made from earth and a variety of other organic materials. Take a walk around the blacksmith's shop and see the schoolhouse.
If all of that walking around has made you hungry, why not head to some of the best Mexican restaurants in San Diego? Spend a bit of cash here and enjoy their delicious tortillas. Finally, complete your day by browsing in the local shops and pick up a souvenir or two if you wish. Please note the State Historic Park does tend to get busy during the weekend, so you may want to visit Monday – Friday instead.
Take a Tour around the Chula Vista Elite Training Center
Open Monday-Friday 9 am to 5 pm, the Chula Vista Elite Training Center can be found at 2,800 Olympic Parkway, Chula Vista. If you do not wish to pay for the guided tour, you can always walk around the Center yourself, and learn about why it exists, about the athletes that train there, and the sports venue. Self-guided tours can take place any time between 9 am and 4 pm during the week, and you'll have the chance to see inside the impressive training facility. If you're a budding athlete, this is the place to be as it's a huge inspiration and the sheer scale of the Training Center will impress you.
Explore the Historic Mining Town
Do you love to learn about historical events? If you do you need to explore the historic mining town, located in the Cuyamaca Mountains, approximately one hour east of downtown San Diego.  Located in the town of Julian, and home to some of the very best apple pies around, you will have the chance to see what life and work were like for those who called this place their home.
If you are lucky enough to be in San Diego in Mid September to November, you will be in town when Julian's annual fall apple harvest takes place, and you can sample some delicious fresh cider and some very tasty freshly baked apple pies. Although the town doesn't wholly dedicate itself to its mining history, it's still a great place to visit.
You really can enjoy yourself for free, or for not very much at all in San Diego. Save your money and instead visit Mission Bay Park, head to the San Diego Embarcadero, and see the ships. Take a walk around a training area, sample apple pies in Julian, and visit San Diego Historic State Park. Have a great time in this wonderful city for a lot less than you imagined.