MPs have described as "deeply unfair" VW's plan not to compensate 1.2 million UK customers affected by the firm's emissions scandal.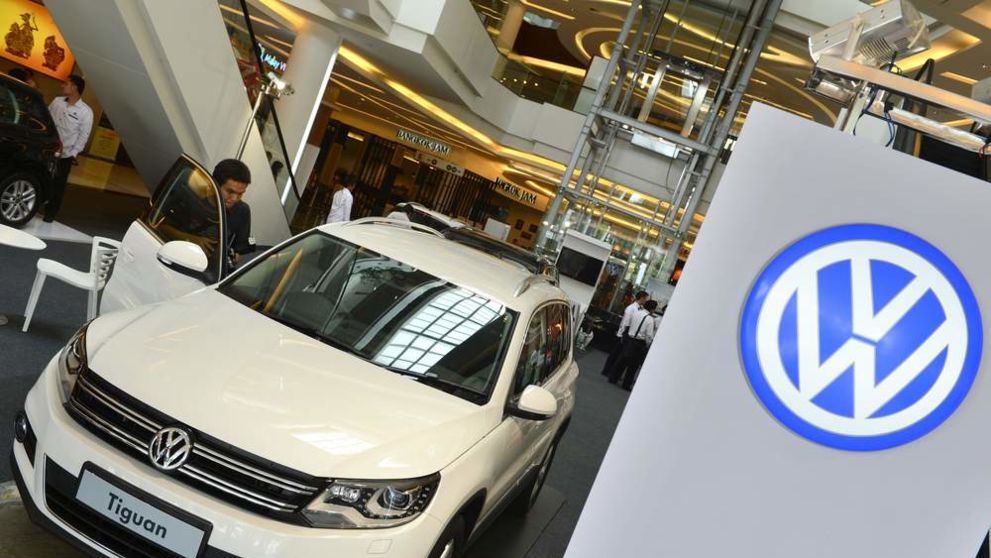 A report by the Transport Select Committee on the firm's use of software to cheat testing regimes for diesel models called on regulators to ensure drivers were not left out of pocket.
It also demanded swift action from the Department for Transport (DfT), with MPs accusing the ministry of being far too slow to investigate whether the company should be prosecuted in the UK.
Committee chair, Labour's Louise Ellman, said: "Volkswagen Group has acted cynically to cheat emissions tests which exist solely to protect human health.
"Volkswagen's evidence to us was just not credible but the Government has lacked the will to hold VW accountable for its actions.
"There is a real danger that VW will be able to get away with cheating emissions tests in Europe if regulators do not act."
The company has agreed a $15bn (£11bn) settlement in the US – the country where the scandal first came to light.
:: VW Reveals Details Of $15bn US Settlement
It admitted then that 482,000 diesel vehicles had been fitted with defeat device software to switch engines to a cleaner mode when they were being tested.
There are 11 million affected worldwide.
The committee of MPs said it was wrong that US customers were being handed compensation, the opportunity to give their cars back or get a repair and UK owners were only being given a fix.
Ms Ellman added: "Vehicle owners have been refused goodwill payments. That is despite VW inflicting a great deal of uncertainty on its own customers, along with the prospect of declining residual values and the inconvenience of having to undergo repairs."
VW, which is disputing whether its software constitutes a defeat device in the European Union, said it was working hard to fix the cars affected in the UK.
Its statement said: "Close to 50,000 vehicles in the UK have now received the technical measure, a number which will continue to increase as further vehicles' technical measures are developed".