Tesla told employees Tuesday it will cut about 9 percent of its workforce, trimming mostly salaried positions. Since the start of the year, Tesla has added roughly 8,000 jobs and currently employs approximately 46,000 workers. Through this reorganization, it will shed about 4,100 jobs.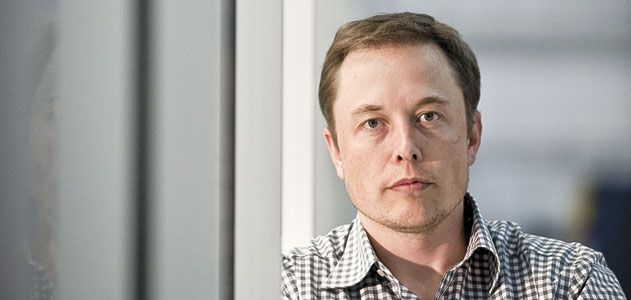 In mid-May, Tesla CEO Elon Musk had warned the company was undertaking a "thorough reorganization" and that it would flatten its management structure.
"To be clear, Tesla will still continue to hire outstanding talent in critical roles as we move forward and there is still a significant need for additional production personnel," Musk said in a letter to employees on Tuesday. "I also want to emphasize that we are making this hard decision now so that we never have to do this again."
Musk echoed this sentiment in a tweet he sent Tuesday, saying the cuts were "difficult, but necessary."
CFRA analyst Efraim Levy took the news as a sign Tesla is maturing and prioritizing profitability.
"There is a normal ebb and flow of hiring and firing in a business," he said. "Nine percent is a big chunk to do at once, but there comes a time when a company grows up and they have to cut out the fat to become more efficient."
In the email to employees, Musk said "profit is obviously not what motivates us," given the company's nearly complete historical lack of it. But, he said, now Tesla needs to reduce costs and make money.
Ahead of the layoff announcement, Tesla shares had been trading up 5 percent and the stock was on pace to show its best month since February 2014. After the news, the stock gave up some of its gains, but was still on pace for its third-straight day of gains.
While sentiment has been warming, at least as far as the stock is concerned, Tesla has recently shown signs of being a company in turmoil. It has been burning through billions of dollars as it tries to scale up production of its Model 3 sedan, Tesla's lowest-priced vehicle and its first attempt at making a car for the mass market.
It has been criticized for missing production targets, even after these goals were revised. Tesla currently is trying to reach a production rate of 5,000 Model 3 cars in a single week by the end of this month.
Tesla has grown rapidly in recent years. Even with the work force reductions announced Tuesday, Tesla will still employ more people now than it did at the end of 2017.
In its email to employees, Tesla noted that there had been some duplication of roles and job functions as it scaled quickly. Those are the areas that will be targeted with cuts.