Have you decided to take the plunge and move to another state? Are you counting down the days until your next adventure? If you're relocating, the chances are that you're incredibly excited, but also slightly stressed. Moving can be a hassle at the best of times, let alone when you're negotiating an interstate relocation. If you're preparing to bid farewell to your old home, here are some tips to make your move plain sailing.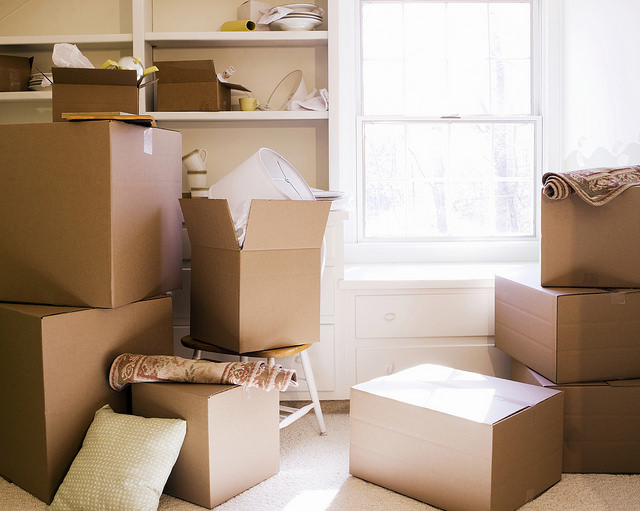 Paperwork and bills
If you're moving away, it's essential that you have the right paperwork in place. Have you got a job offer in writing? Have you settled tax or rental bills? Are you up to date with utility payments? Make sure everything is done well in advance of your moving date. Sometimes, it can take months to process important documentation, so start planning as soon as you decide to move.
House hunting
The last thing you want is to end up in a completely new environment with nowhere to live. Before you go, weigh up your options. You may decide to buy straightaway, or you could rent for a while and then start the search for a new property once you are more settled. If you're planning on living abroad for a short period of time and then returning home, renting may be the best option. Have a look online and draw up a list of potential properties. You can then organize a couple of days of viewings on your next visit. Try and get plans in place before you move. This will save you time and ensure you can start life in your new home straight away without any stress.
Packing and moving
Most of us dread packing up our homes, cleaning and unpacking at the other end. Even moving around the corner can be a massive upheaval. If you're travelling to a far-flung destination, you may wish to get specialist removal firms on board to take care of every aspect of your move. You can focus on ticking off other tasks and save yourself a lot of time and hassle. Check out options, such as Two Men With A Truck.
Hassle-free travel
As soon as you have set a moving date, book your flights and organize transfers at the other end. Make sure you have sorted out getting the keys to your new property in advance, so that you can move in without delay.
Job hunting
If you're relocating off your own bat, rather than taking up a new work opportunity, you may be looking for a new job. Before you move, search online for opportunities and send your CV to some recruitment firms. Organize some interviews for when you arrive. Sometimes, it can take time to secure employment, so make sure you have a contingency plan in place. If you can't find anything permanent immediately, look around for temporary roles.
Moving to a different state is a bold step. If you've been offered a new job, or you fancy a change of scenery, you're probably feeling excited, but also a little nervous. Take these tips on board and hopefully, you'll be sorted and settled in your new home without any trouble at all.