Parties are fun, regardless if its for the kiddies or if its an adult affair. You get to catch up with family and friends, eat good food and have a reason to drink and be merry. Yep, parties are fun – if you're a guest. For hosts, it can be a daunting and expensive undertaking, especially for first timers who haven't thrown a party before. If you're throwing your first shindig or are a veteran host who wants to cut back a little bit on party spending, read on and say goodbye to financial hangover.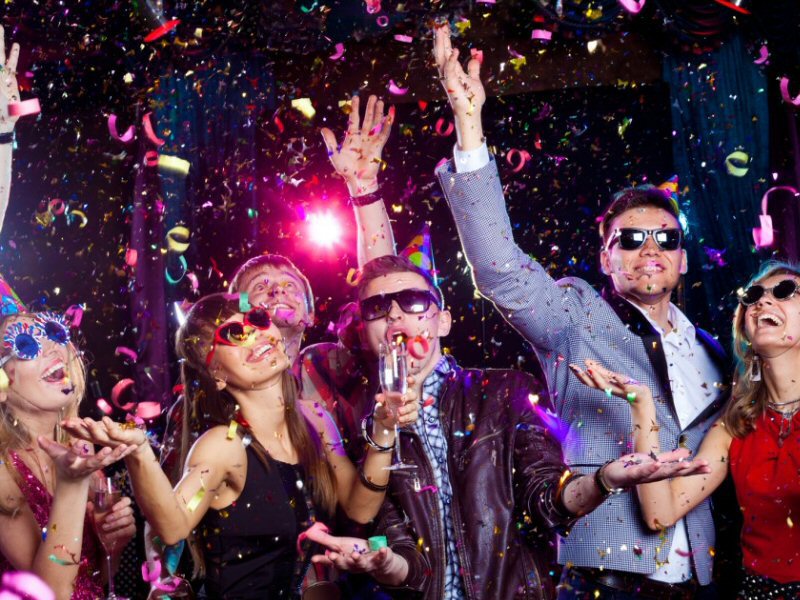 Do a little planning
Regardless if the party is months away or just a week away, it pays to plan. Get a pen and a notebook or planner and make a list of all your guests, food ideas, beverages, where to source the tables and chairs, party favors, balloons, etc. Now, prioritize your list and divide it into "absolutely necessary stuff" and "optional stuff."
Tip: Depending on the theme of your party (we'll get to that in a bit), your priorities might change. Kiddie parties are heavy on decorations and loot bags, while grown up parties are heavy on booze and finger food.
Use your Own or Borrow what you don't have
When you're done prioritizing your list, go through the absolutely necessary group first. These can be tables, chairs, a cooler and utensils. Avoid spending money on paper plates and plastic spoons. You'll be helping the environment and saving money if you use what you have. Borrow from your neighbors or friends if you have to, and remember that the pieces don't even have to match!
Tip: Check Pinterest or Etsy for some crafty ideas on how to set tables with mismatching utensils. Ditto for tables and chairs. If you've got spare ones in the garage, put them to good use. Tablecloth works wonders for old pieces.
Pick a Theme for your Party
Picking a theme for your party will give you more leeway in the planning stage because you'll more or less know what the party needs the most. If you're throwing a beach themed party for example, what you need could be focused more on what can be found on the beach or at sea, like shells and the colors of the ocean for decorations, a seafood-centric meal plan, drinks with little umbrellas, coconut bowls, etc.
Tip: Theme parties work well for both kiddie and grown up parties. For the kids, they go nuts over pirates, cowboys, mermaids and robots while parties for mom and dad's friends can be a Super Bowl party, a board game party, an afternoon pajama party or a Hawaiian theme party. It's really up to you and what the make up of your guests are. It would a little awkward to invite your folks over to a pajama party, right?
Potluck and BYOB
Guests love to bring gifts for the host. Use this tradition by letting your guests choose what they want to bring from a set list. Limit the fare to appetizers, dessert and drinks, but make sure you let them know that they should bring their favorite dish or drink so they can share it with everyone. This will save you time and money best focused on preparing the real meal.
Tip: If you don't want your guests to bring booze, you can save by only offering beer or one kind of hard liquor, like Vodka. You can buy beer by the case for cheap, and you can make just about anything with Vodka and a little bartending skills. Check for Vodka mixtures online so you can stock up on what you'll need to make the drinks.
Parties don't need to cost an arm and a leg to throw. Remember that your guests won't remember what expensive silverware you have or if you had the food catered by Wolfgang Puck. What matters to them is the intimacy of the gathering and if their needs were met. As long as your guests have a blast, it doesn't matter if you did the whole event on a budget. What they'll remember is how much fun they had and who their hosts were.