Apartments and flats offer investors and want-to-be homeowners an affordable entry point into the property market. But they can also be incredibly tricky to get a decent return on your investment. There are many different factors that you need to take into account before buying an apartment, which we're going to take a look at today. Read on to find out more, whether you are investing in apartments or looking to buy one for your first home. Let's get started with some of the basics.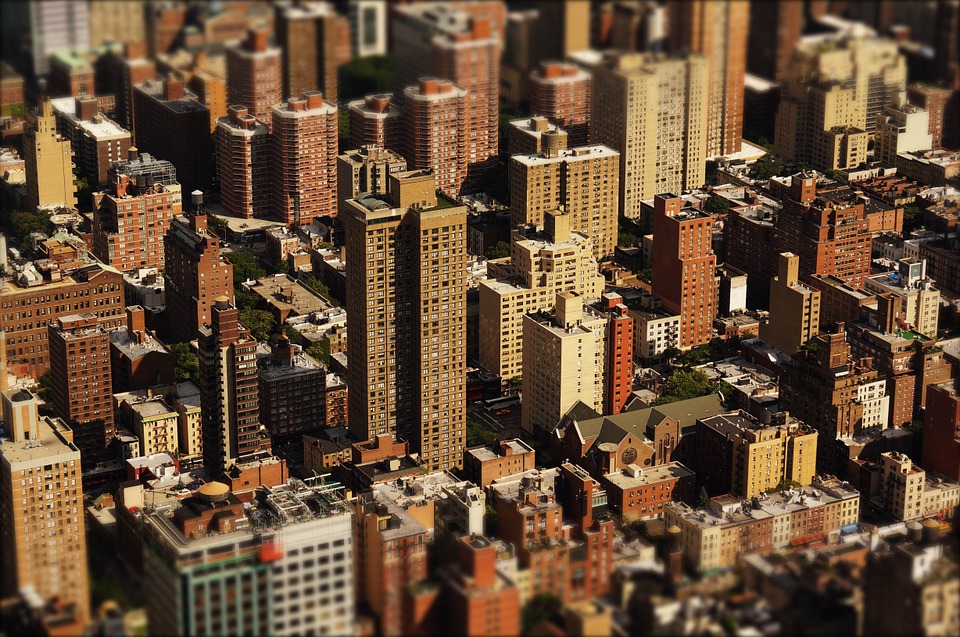 Access to awesomeness
Flats and apartments out in the country, or in remote areas will not give you a great return. But find one in the center of a busy and bustling town or city, and you will find your options increase a great deal. Why? Flats and apartments give people the opportunity to live in great areas for a budget price. Apartments are far cheaper than houses and are popular amongst young professionals and couples – all of whom want to be close to their jobs or commutes, and in the heart of the amazing nightlife, restaurants, and bars. It's this access to services that makes an apartment so appealing, so whether you are investing in a buy to let or buying a home to live in, think about the popularity of the location as much as anything else.
Understanding of capital growth
A little learning is required of you want to make the best of an apartment investment. As we mentioned above, it's advisable to buy in the main towns or cities because that is where capital growth tends to be strongest. Rural areas and small, outlying towns tend to grow much slower than cities so tend to be best avoided. However, research into future development work might reveal that a rural town is getting access to vital transport links, or has been earmarked for regeneration., In a case like, this, an apartment investment now could be incredibly valuable in five years time.
Avoid the cookie cutters
If you want your apartment investment to stand out, try to avoid the large developments that are home to hundreds – sometimes thousands – of flats. Places like these are ten a penny, and they all tend to look the same. In an ideal world, your apartment will be unique, original, and different to anything else on the local market. It's easier said than done, of course, but sometimes an incredibly charming and quirky studio for rent can attract more interest than a standard flat in an apartment block. The boutique apartment is best – always remember that when looking for an apartment investment.
Renovate and refresh
Many people think that an apartment's design is set in stone – but nothing can be further from the truth. Yes, you will have some restrictions, but renovations are still possible – perhaps a large master bedroom could be split into two smaller rooms. Or maybe you could create an en-suite, instead. Whether it's to improve your rental income or house more people is irrelevant – renovation can be done in apartments and can increase your return on investment.  Even a simple refresh can help buy to let investors get a better price for their apartment on the rental market.
Know the maximum
Don't get carried away with an apartment – there will be a maximum you can sell or rent it for, and you will need to find that figure out. It's easy enough to do – house and apartment prices are connected by postcode. So, if the market says the most you can rent a 3-bed apartment for is 430K RM, that's all you can rent it out for. No amount of renovation will change that. The point is, understanding the market value of your property's postcode will give you a good idea of what you need to invest in – or not – to make yourself a return on the investment.
Use it as a capital tool
Another benefit of buying apartments is that you can use them as a means to raise money. So, you might be able to place debt on your asset that is several times the original equity, meaning you can buy more assets with less money. It's also worth pointing out that most property investors – either commercial or residential –  have a few studio apartments or flats on their books as they are always the first to be bought and can generate instant working capital.
Look for safety
Apartments and studios tend to be safer than homes, either because they are part of a larger building or in an apartment block – a gated community complex, for example. As long as your apartment isn't a basement or ground floor flat, it offers a lot more security against potential incidents of crime. That makes apartments appealing to buyers and renters alike, and they will be more confident about making an offer or moving into a safe apartment than a home in a hazardous or crime-ridden area.
Seek the eco-friendly
Modern apartments may not have the unique appeal of a traditional home in the country – but they are a lot more efficient. Modern building techniques mean that people living in apartments tend to enjoy higher levels of insulation, more efficient maintenance, and fewer overall running costs. Don't underestimate the appeal of an eco-friendly living space to buyers and renters alike – particularly in these contemporary times. If people can reduce their living costs by a significant amount, they will be much more likely to buy or rent an apartment.
Seek problems
Finally, if you want the best return on an apartment investment, find somewhere that has problems. Buy to let landlords tend to experience a few different issues: run down properties, vacancies, and low rents. If you can find an apartment that suffers one, two or all of these matters, there is a chance you will be able to solve them, And the result could be a spectacular return on your investment.
Do you have any other ideas or tips for apartment investments? If so, feel free to reveal all and leave them in the comments section below!