After the resignation announcement of Jim Yong Kim, the search for successor has begun where the Ivanka Trump took the position as The New World Bank Boss. In addition to the presidential daughter, the former UN Ambassador Nikki Haley is in conversation, they say.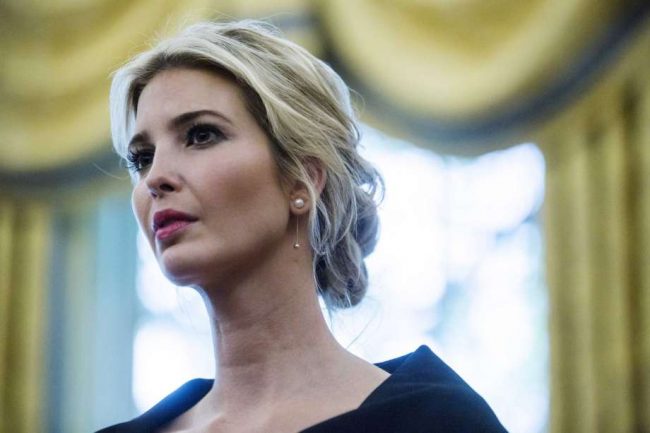 According to a resignation announcement by World Bank chief Jim Yong Kim, former US Ambassador to the United Nations, Nikki Haley, and Presidential Daughter Ivanka Trump are acting as successors, according to a press release. This reported the "Financial Times" on Friday without naming their sources.
The names of Mark Green, head of the US Department of International Development (US Aid), and high-ranking representative of the Ministry of Finance, David Malpass, were also mentioned.
Haley had given up her ambassadorial post at the United Nations in December to take a break. Ivanka Trump is one of her father's advisers, US President Donald Trump. In 2017, she was the driving force behind the establishment of a Saudi Arabia-backed World Bank Fund to Promote Business Start-ups by Women. The initiative is named Women Entrepreneurs Finance Initiative (We-Fi). As of now the new world bank boss.
World Bank chief Kim had surprisingly announced his resignation on Monday for February 1. He gives up the post more than three years before the actual end of his second term. The US Treasury did not want to comment on Friday on request to possible successors. The ministry has received a "significant number of referrals" and is now beginning the internal audit process to nominate the future World Bank chief, it said.
Traditionally, there is always a US citizen at the top of the World Bank, while the head of the International Monetary Fund (IMF) is occupied by a European – currently with the French Christine Lagarde. However, the unwritten rule for the distribution of posts is increasingly called into question by emerging countries such as China, Russia, India or Brazil, given the growing weight of emerging markets.
The World Bank leadership therefore stated that non-US citizens are not categorically excluded when filling the chief post. There should be an open and transparent procedure, based on the merits of the candidates. Candidate proposals will be accepted by the World Bank from the beginning of February. The decision of Kim's succession will be made by mid-April.