One person has been killed and 14 others injured in a home explosion in northern New Jersey.Two people are in critical condition after the blast in Elizabeth, about 15 miles south of New York City, on Wednesday morning.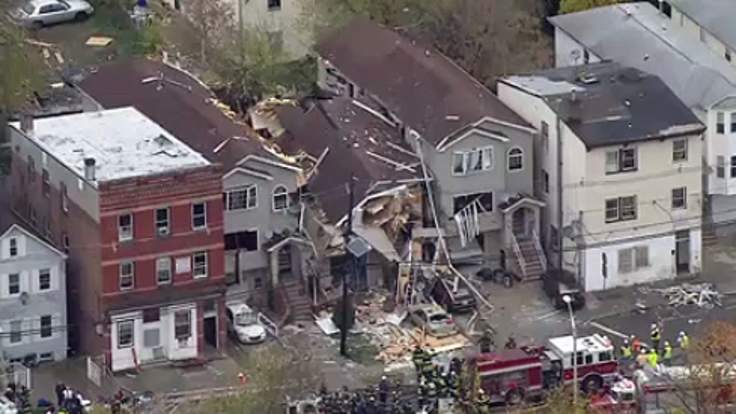 Another person who authorities thought might be trapped in the rubble was later found safe.
The individual had not been home at the time of the explosion, a spokeswoman for Mayor Chris Bollwage said.
The explosion happened at about 8am local time, causing the second floor of the two-family duplex to collapse.
Firefighters were forced to shore up the severely damaged house to conduct a search.
Seven surrounding buildings also suffered damage, including three that will have to be demolished, Mayor Bollwage said.
Officials have not yet identified a cause for the blast, but Mr Bollwage said authorities are looking at the possibility of a gas explosion.
A spokeswoman for Elizabethtown Gas said a preliminary investigation did not reveal a natural gas leak in the neighbourhood, but the probe is ongoing.