A supercar has careered into dozens of spectators at a charity event in Malta – critically injuring five people, including a young girl.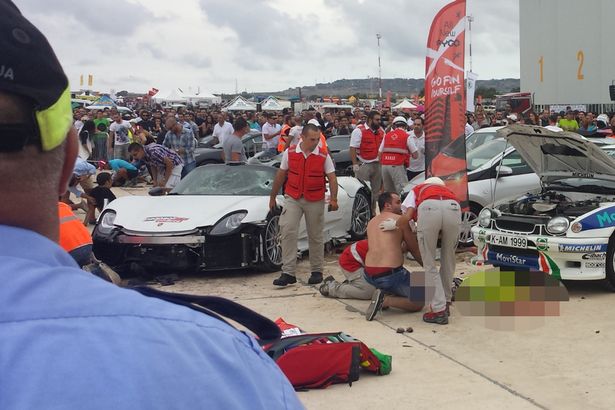 The Porsche Spyder was travelling at high speed along a disused airport runway when it clipped the grass and crashed through the barriers into a crowd.
It is believed 26 people were injured in total, and a six-year-old is among those badly hurt.
Nine people suffered cuts or fractures and needed hospital care, including the driver – and he is believed to be British.
The Paqpaqli Ghall-Istrina event, where the accident happened, is an annual fundraiser which is organised by the Maltese government.
Dashcam footage uploaded to YouTube showed the supercar making its final lap before the crash happened on Sunday afternoon.
President Marie-Louise Coleiro Preca has said she is heartbroken and traumatised by the major incident, according to The Times of Malta.