Security forces in the South Korean capital Seoul have clashed with protesters during one of the country's biggest street rallies in recent years.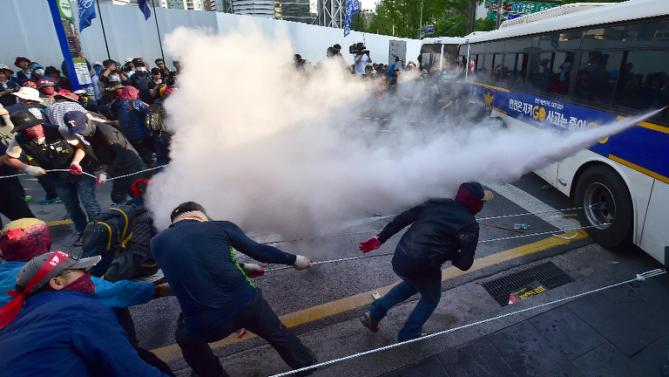 Police used tear gas and water cannons against demonstrators demanding the resignation of conservative President Park Geun-hye.
Tens of thousands of people of took part in the march, according to police.
It brought together various groups, including trade unions opposed to the president's business-friendly policies.
Others were protesting against the imposition of state-approved history schoolbooks, which they say whitewash South Korea's past dictatorships.
Many marchers chanted "Park Geun-hye, step down". Security forces fired tear gas when some of them tried to break through police barricades as they moved towards the presidency.
Park Geun-hye, South Korea's first female president, was elected two years ago.
She is pushing through controversial plans to make labour markets more flexible by giving employers more leeway in dismissing workers.