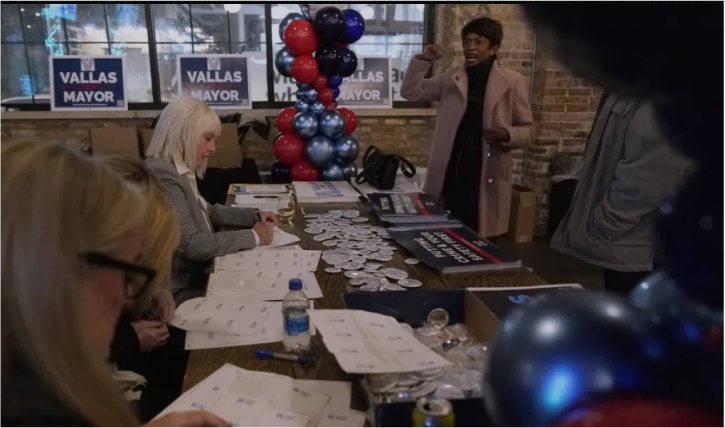 Former schools CEO Paul Vallas and Cook County commissioner Brandon Johnson will be heading to a runoff election in April, after incumbent Lori Lightfoot lost her bid for a second term in the Chicago mayoral election. Vallas has been endorsed by the police union and has promised to address the city's crime issues by adding more police officers, while Johnson is supported by the Chicago Teachers Union and has advocated for more investment in mental health care, education, jobs, and affordable housing.
The results of the Chicago mayoral election are unusual, as large city mayors typically win reelection with ease. Lightfoot's loss is being viewed as a sign of the turmoil in US cities following the COVID-19 pandemic, with its economic fallout and spikes in violent crime in many places.
Public safety has been an issue in other recent elections, including the recall of a San Francisco district attorney who was criticized for progressive policies. Additionally, the pandemic may also shape future mayoral elections in other cities this year, where incumbents cannot run again due to term limits, such as Philadelphia and Houston.
The issue of race played a significant role in the Chicago election, as Vallas is the only white candidate in the field, while Lightfoot, Johnson, and five other candidates are Black. U.S. Rep. Jesus "Chuy" Garcia was the only Latino in the race.
Lightfoot accused Vallas of using a "dog whistle" by saying his campaign is about "taking back our city," and of cozying up to the president of the Fraternal Order of Police, whom she calls a racist. Vallas denied that his comments were related to race and said his police union endorsement is from rank-and-file officers.
The Chicago mayoral election highlights the issue of public safety, which resonated with voters, and the impact of the pandemic on US cities. The election also underscored the role of race in political campaigns, particularly in diverse cities like Chicago.
As the pandemic continues to shape daily life in the US, it may continue to play a significant role in future mayoral elections, particularly in cities grappling with economic fallout and crime.